Have you discovered the vegetable, celeriac? It's a large root vegetable that has a nutty and anise-like taste and it can be grilled, mashed, roasted, boiled or steamed. In this tasty recipe, the firm structure of celeriac makes it the perfect ingredient for a vegetarian steak.
After grilling, the celeriac will take on a delicious and sweet flavour that will be brought to life with a spicy Argentine Chimichurri. Chimichurri is a special sauce that's usually served as a condiment with meat. The translation means "a mix of everything" and in this Chimichurri we've infused garlic, chilli, fresh parsley and oregano, olive oil and vinegar to create a spicy sauce that you can easily make yourself.
An extra tip: Make the Chimichurri a day earlier so the flavours have extra time to infuse.
Preparation
Chimichurri:
Remove the stem and seeds from the chili and slice into small pieces.
Finely chop the shallot and garlic and coarsely chop the parsley leaves.
Mix all ingredients with the extra virgin olive oil, oregano and vinegar. Season with salt and pepper.
Celeriac steak:
Peel the celeriac and cut steaks at 1 1/2 cm thick. Boil the steaks for about 5 minutes.
Heat a pan on the stove top. Brush the steaks with the chimichurri and grill for approximately 2 minutes on each side.
Serve them with the remaining Chumuchurri.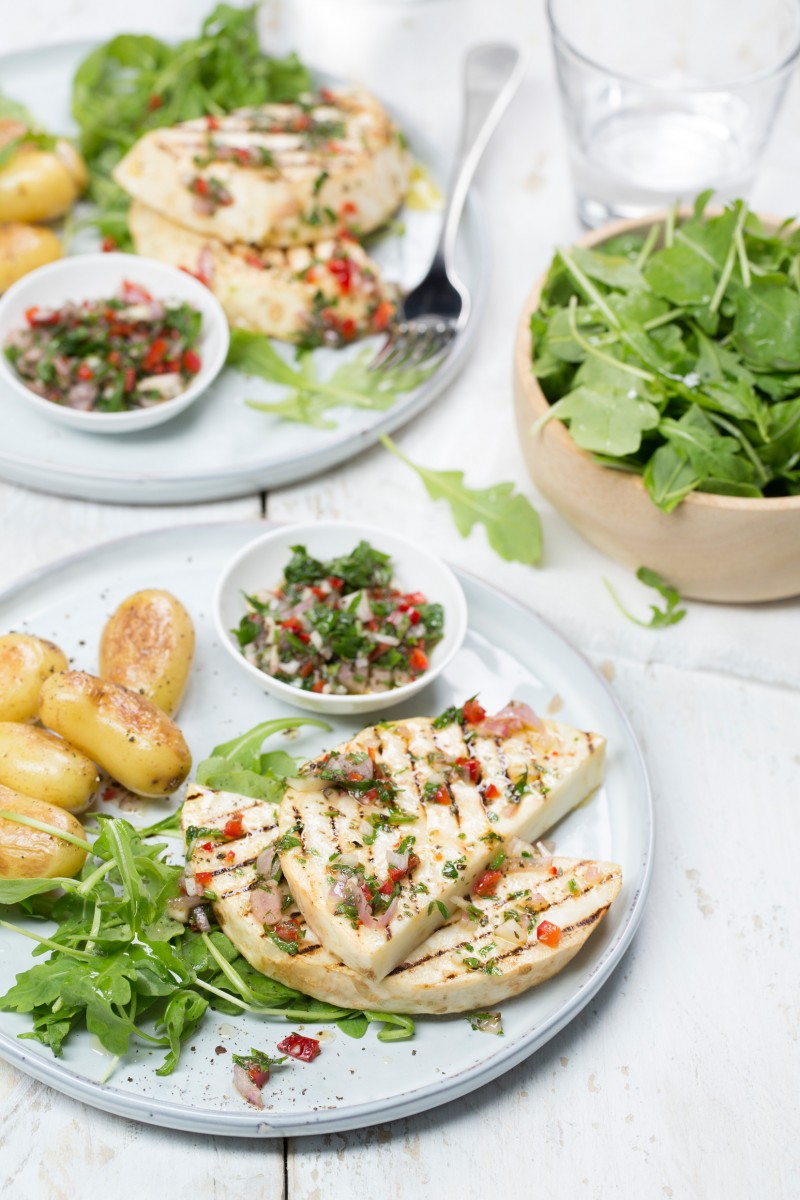 Tips from the author
Serve with a fresh rocket salad and roasted potatoes.
You can add more chilli to the Chimichurri if you like it extra hot!
Related salads chosen by others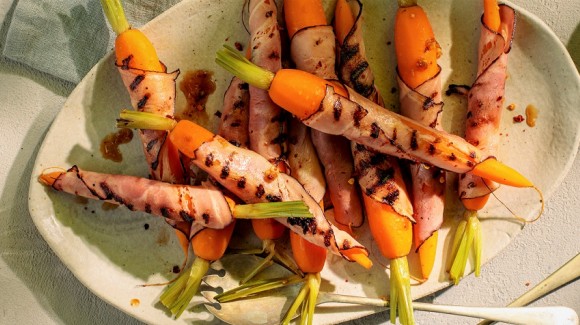 Grilled carrots with bacon
Average 3 of 5 stars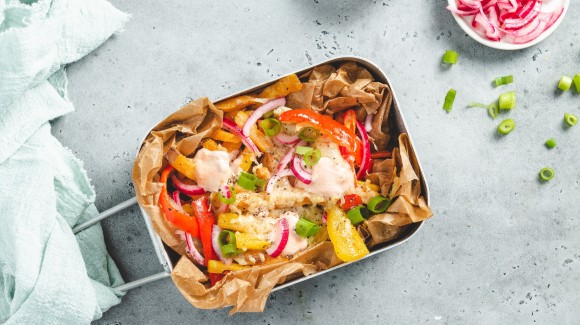 Loaded sweet potato and pointed pepper fries with cheese and sriracha
Average 3 of 5 stars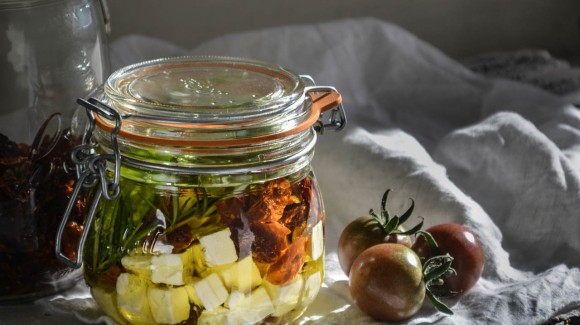 Marinated feta with sun-dried tomatoes, olive oil, garlic, and fresh herbs
Average 3 of 5 stars