Lentil soup is a staple food in Lebanon, where restaurants and street stalls sell it hot in bowls embelished with lemon slices, a very flavourful soup.
Preparation
Heat oil in a pan and gently fry the chopped onions for 5 minutes.
Add the chopped garlic and cumin and continue cooking for a few minutes more.
Stir in the lentils, add the peeled tomatoes and broth and cook for 20 minutes.
Stir several times during cooking, especially towards the end, to prevent lentils from sticking to the pan..
Stir in lemon juice and leave to cook for 2 minutes more.
Blend as much as you like, this soup doesn't need to be very smooth.
Serve with Lebanese flat bread and sprinkle some chopped cilantro on top of your fresh served soup.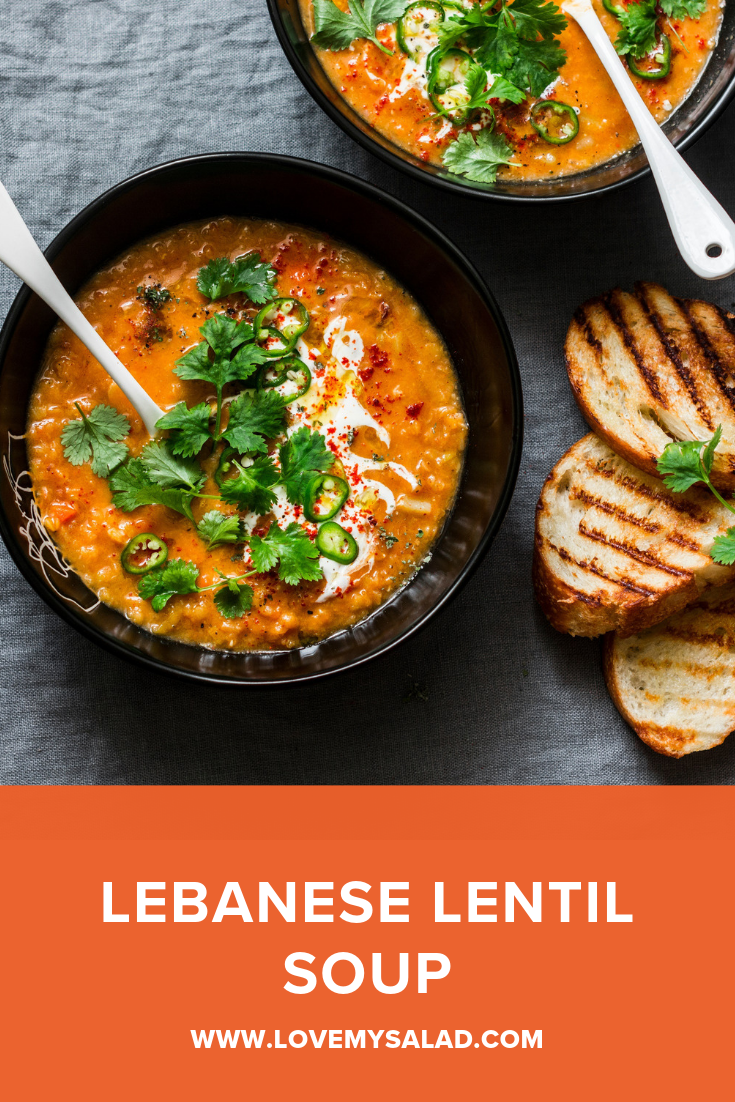 Tips from the author
Add some hot pepper rings if you like it spicy and serve with naan bread or roasted sourdough bread. A spoon of Greek yoghurt will make it extra creamy.
Related salads chosen by others
Autumn salad with pomegranate, mixed nuts and quince jelly dressing
Average 3 of 5 stars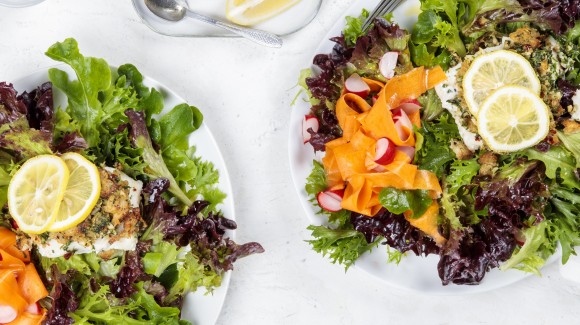 Garlic-crusted fish with salad and a tahini dressing
Average 3 of 5 stars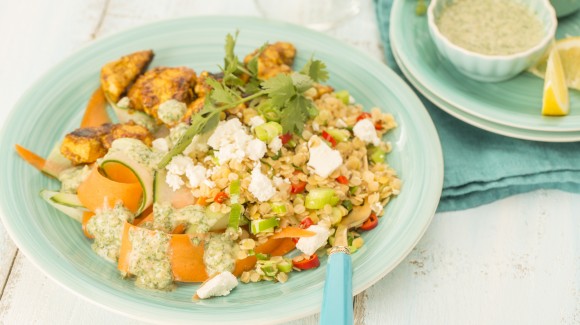 Lentil salad with chicken tikka
Average 3 of 5 stars