Warm up with a delicious bowl of red cabbage soup. Red cabbage is low in calories but high in fibre and packed full of minerals and vitamins, including Vitamin C - the cold fighting vitamin! Topped with fresh apple and crispy walnuts, this easy soup is fresh and interesting with a bit of a crunch.
When choosing a red cabbage, look for one that is bright in colour, feels heavy and has crisp leaves.
Preparation
Chop the onion finely and fry in a large stock pot.
Add the chopped red cabbage and minced garlic. Simmer for about 10 minutes, stirring occasionally, until the cabbage has softened.
Add the cubed apple, stock and bay leaves and bring to the boil. Leave it to simmer for 15 minutes.
Remove the bay leaves and scoop 4 tablespoons of the cooked cabbage from the pan to use as a garnish later.
Blend the soup and season to taste with salt and pepper.
Divide the soup over 4 bowls. Garnish with the cabbage and the chopped walnuts.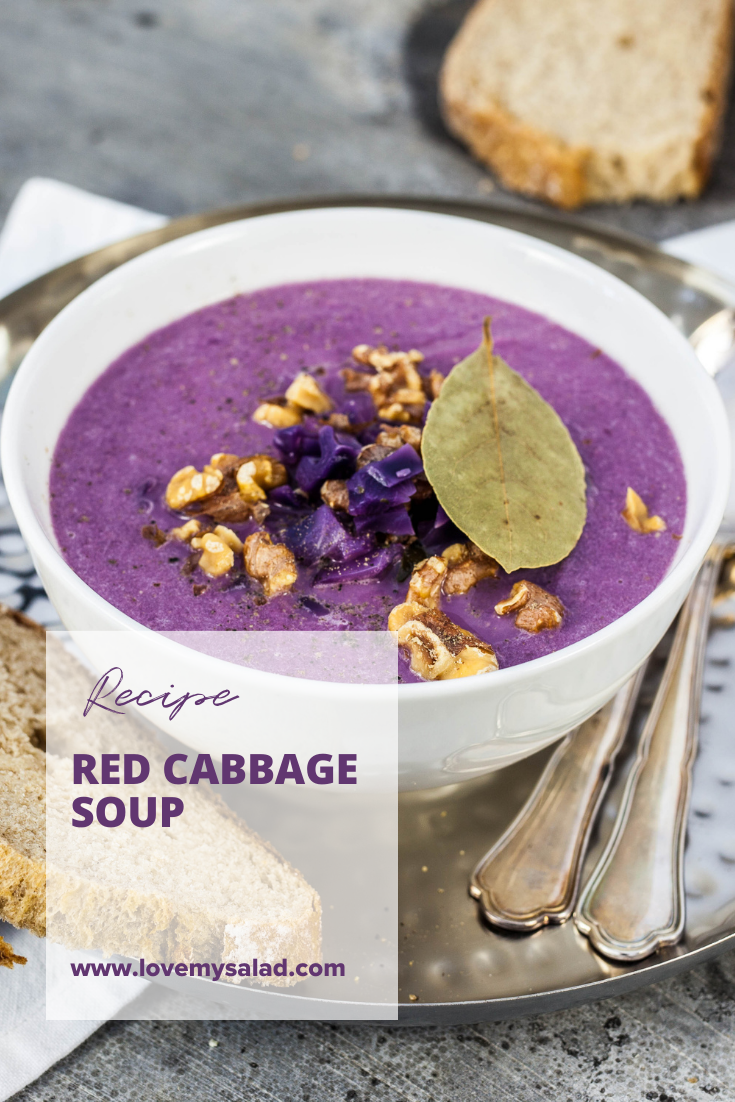 Related salads chosen by others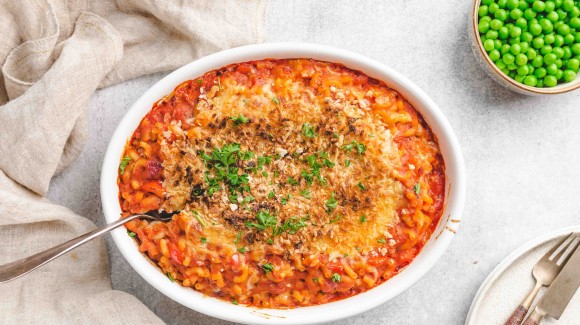 Simple Mac n Cheese with lots of Veggies
Average 3 of 5 stars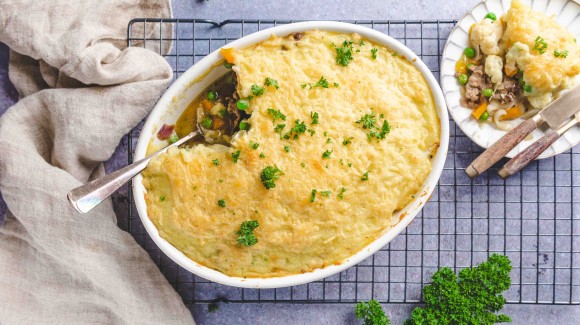 Easy Cottage Pie with Veggies
Average 4 of 5 stars
Watermelon gazpacho
Average 3 of 5 stars