Asparagus is one of those vegetables that drives me absolutely wild. It has a flavour that fascinates me and knowing its many health benefits, I enjoy it even more. It is a natural diuretic and contains a lot of fibre that always comes in handy. But the best thing is the different touch it gives when you include it in your dishes. The sautées, the scrambles, the baked potato tortillas, and even, from time to time, the sinfully fried tortillas ;)
However, I had never tasted it raw, even though we love raw vegetables at home. As it is, many times we get used to combining or cooking certain foods always in the same way, and we miss out on the wonderful magic of trying new combinations. It's one of the reasons I love salads. It's a blank slate where you just have to draw the flavour that you're in the mood for. So my friends, let's paint!!
This wonderful and delicious "painting" took us only about 5 minutes, no more :)
Preparation
Wash the asparagus well, remove the hard parts of the stem, and dry.
Peel the carrots and wash them as well.
Use a peeler to slice the carrots and asparagus into thin strips, being careful not to cut yourself, and ensure you keep the tips of the asparagus whole to use as garnish.
Dress with EVOO, some vinegar, and salt. Mix well in a bowl before plating.
Arrange on a serving plate or bowl and use asparagus tips to decorate.
Sprinkle with the sesame, the chili if you like spice, and top with the sprouts and enjoy. :)
Tips from the author
If you prepare it in advance, the vegetables will marinate a little more and are even richer in flavour.
If you like soy sauce, try adding a pinch to the dressing – phenomenal!
Related salads chosen by others
Carrot edamame ginger salad
Average 3 of 5 stars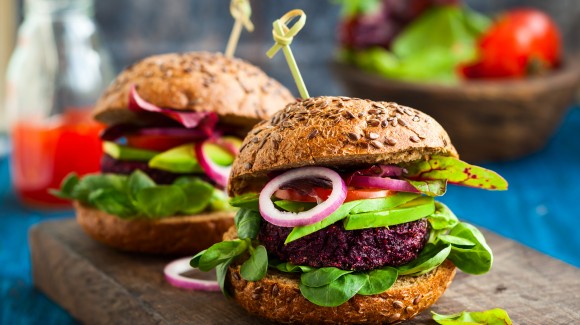 Red beet burgers
Average 3 of 5 stars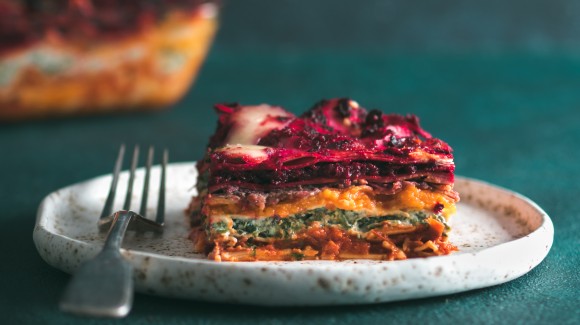 Vegetable packed rainbow lasagne
Average 3 of 5 stars