Are you ever stuck for finger food ideas or food that can be easily eaten without service utensils when you are out and about? Well, this recipe makes sharing a salad easy. You can subsitute any of the ingredients with your favourite leafy greens or vegetables for a similar tasty result.
The Kimchi recipe listed under 'Additional Information' requires 4 hours standing plus 3 days marinating in the refrigerator to develop the flavours so these can be prepared in advance.
Preparation
Fill a large bowl with warm water. Soak the rice paper sheets for about 30 seconds and ensure they are fairly flat during this time.
Remove and allow excess water to drain and place on a very lightly oiled bench.
Place individual ingredients along the edge of the sheet, closely beside each other.
Fold over until ingredients are covered, and fold each side.
Place violas at the top of the sheet and roll up.
Repeat with remaining ingredients.
Hot and Sour Sauce

Place all ingredients in a blender and process until smooth.
To make the Kimchi

800g Chinese cabbage, thick stem removed, roughly cut
1 cup water
1/4 cup rock salt
2 cloves garlic, crushed
1 piece ginger, sliced
1/4 teaspoon dried chilli flakes
1 teaspoon vinegar
Combine the cabbage, water and salt in a bowl. Cover with cling film and set aside for 4 hours. Drain excess liquid and reserve for later.
Add remaining ingredients, mixing well. Pour over reserved liquid to cover and place in a sealable container in the fridge. Set aside for 3 days to develop the flavours. Drain well before assembling into the rice paper rolls.
To Serve
Serve Rice Paper Rolls with Hot and Sour Sauce.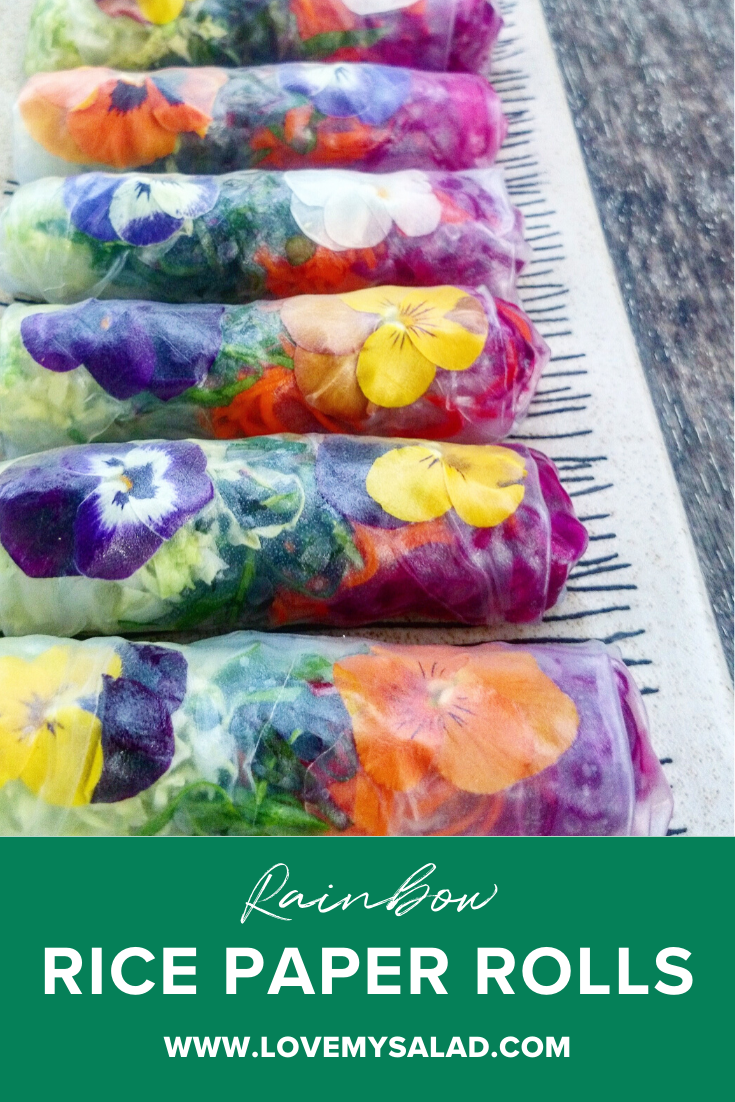 Chef Glen Barratt leads an interactive salad workshop in Gatton, Australia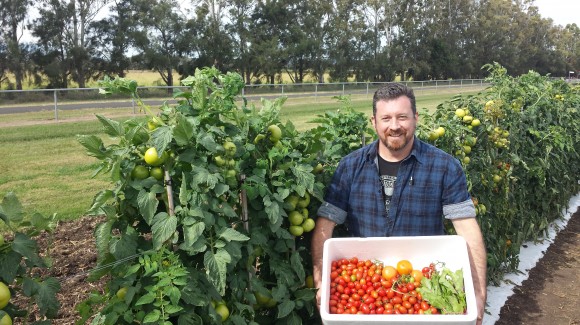 Local celebrity chef and Love My Salad ambassador Glen Barratt will flaunt his salad makings skills in a series of workshops and demonstrations held in the Love My Salad tent hosted by the Lockyer Valley Growers, running at 10am, 11am, 1pm and 2pm on Thursday 28th July.
As Chef of Brookfield's Wild Canary, Glen has a strong focus on local and seasonal produce and has created a trio of salads that showcase the best of what the Lockyer Valley has to offer.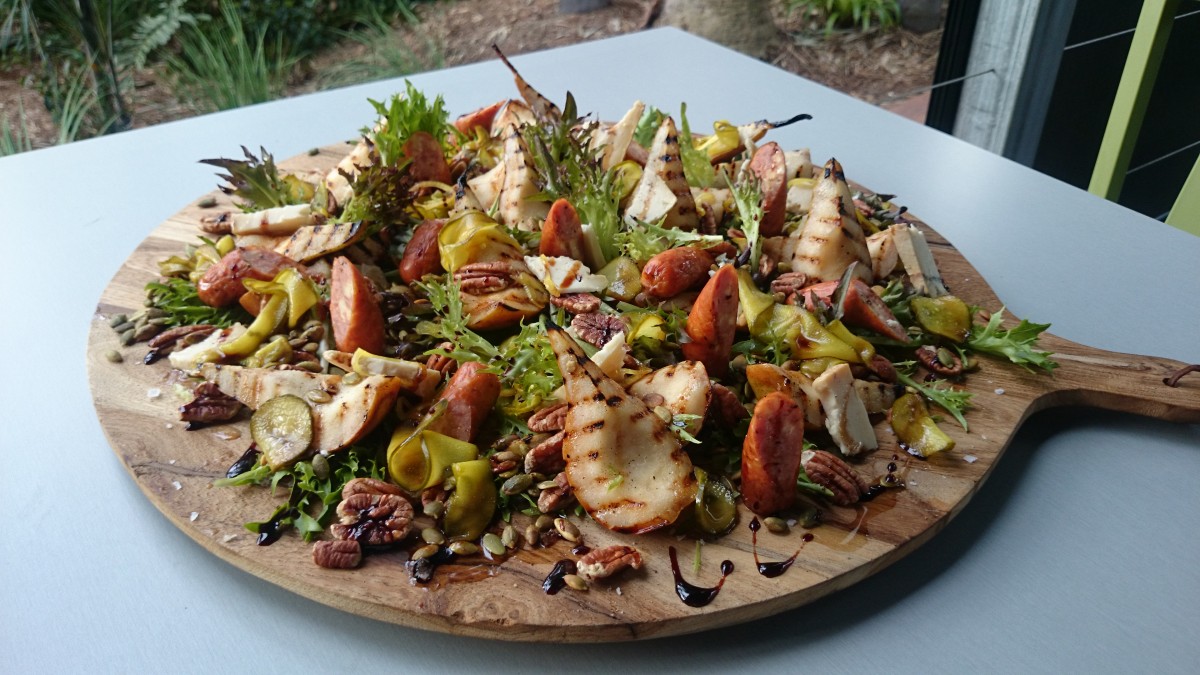 The day will be fun for the whole family with salad themed activities planned for kids including finding salad ingredients in a maze, guessing competitions and enjoying a salad.
President of the Lockyer Valley Growers, Anthony Staatz, said "Glen's focus on regional and seasonal fits really well with our intention of bringing the public closer to the farmers that are actually growing their food. What better way to do this than with a local chef using local produce? We want to show that make eating vegetables can be fun and enjoyable."
"Visitors can learn the essential skills of salad making such as how to match salads with the perfect dressing, incorporate exciting flavour combinations into salads, as well as tips on produce selection," Anthony said.
Entry is $20 for Adults with free entry for students. Attendees are encouraged to share their experiences at the event on social media using the hashtag #lovemysalad
Show your support for the Lockyer Valley Growers, wonderful fresh local produce and sensational salads by connecting with the event on Facebook.
For more information visit www.lockyervalleygrowers.com.au
Related salads chosen by others
Cabbage salad with apricots and almonds
Average 3 of 5 stars
No cook felafel and Qukes® baby cucumbers snack bowl
Average 3 of 5 stars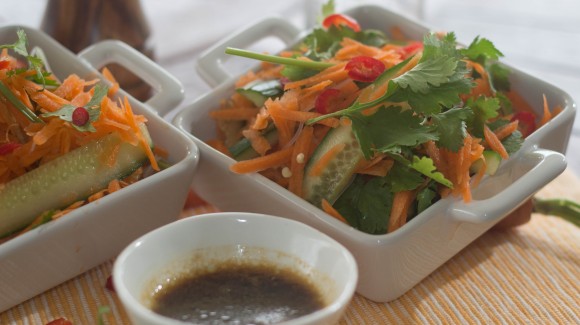 Spicy noodle salad with carrot, cucumber and coriander
Average 3 of 5 stars