This month we have chosen to use the pumpkin, queen of many Italian dishes such as ravioli Modena. To dampen the sweetness we served with Parma Ham and Parmesan shavings.
We could not leave out the balsamic vinegar you to give character and a pleasant acidity to the salad.
Preparation
Cut the pumpkin in cubes and saute in a pan over high heat with a tablespoon of olive oil, salt and pepper. Continue cooking, stirring regularly until the pumpkin becomes soft and golden.
Cut the prosciutto in strips and leave aside.
Meanwhile chop the kale and put into a pan with olive oil, salt and pepper and fry for a few minutes.
Add the pumpkin, mix and divide into four plates. Serve with the prosciutto, parmesan flakes and season with balsamic vinegar.
Season with salt and pepper.
Related salads chosen by others
Savoury pumpkin pie with red onion and feta cheese
Average 3 of 5 stars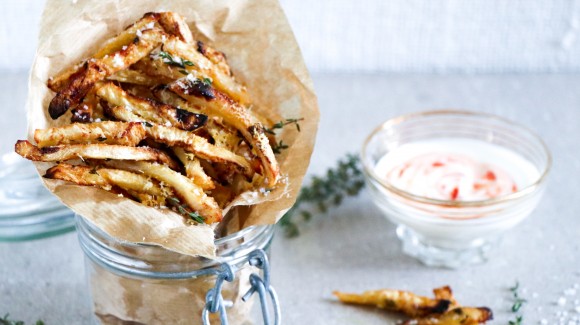 Celeriac oven chips with spicy dip
Average 3 of 5 stars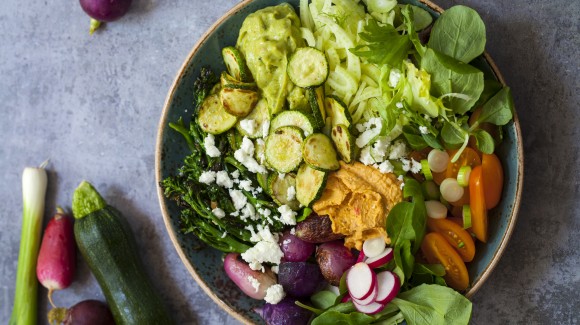 Rainbow salad with hummus and feta
Average 3 of 5 stars