This carrot and pumpkin smoothie is the shake up your morning routine has been craving!
Breakfast is often that time of day where most of us get stuck on autopilot mode. When you're caught up in weekday routines and the last minute scramble to get out the door, it's difficult to find time to prepare an uplifting meal to start your day.
This super delicious and simple four-ingredient smoothie will make this morning transition a little easier. The mixture can be made ahead of time and stored in a mason jar or container for up to four days. You'll be amazed by how full you feel after just one glass of this orange goodness.
The addition of ripe pear should take care of your sweet tooth but if you need a bit more sweetness, just add a squeeze of honey. For an extra hit of vitamins, add a handful of spinach and for extra taste, a sprinkle of cinnamon should do the trick.
Preparation
Add all the ingredients to a blender.
Blend until smooth and creamy.
Pour into glasses or store in a tightly sealed container for up to four days.
Finish with a sprinkle of cinnamon (optional).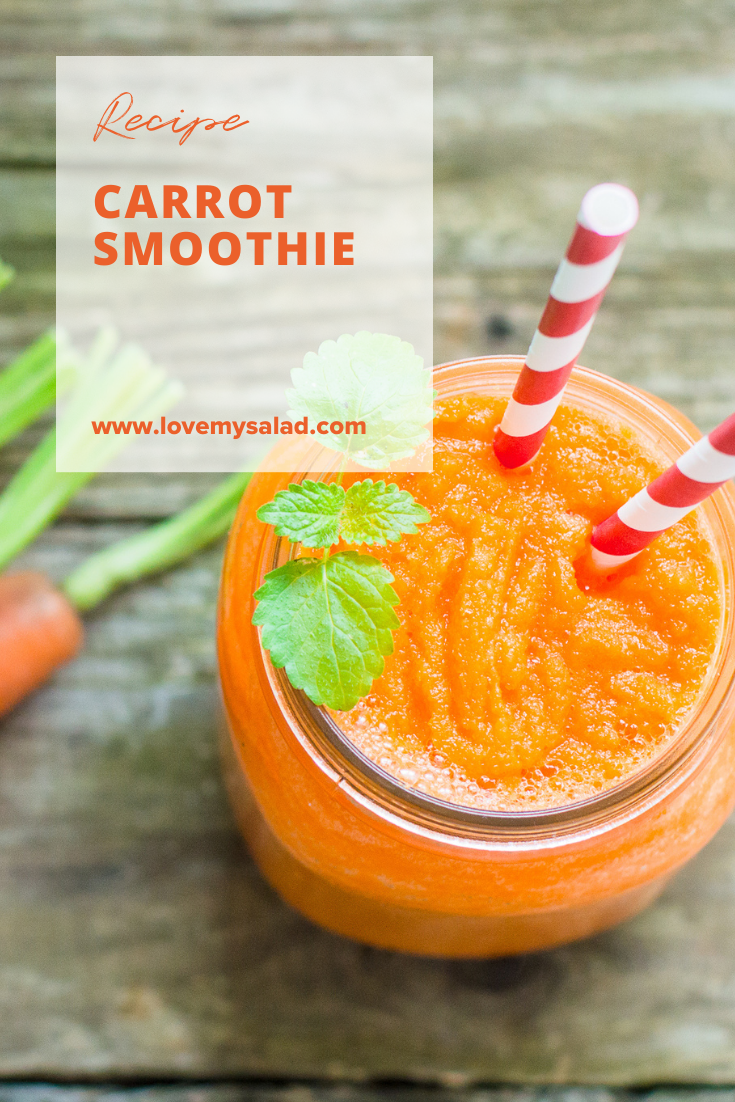 Tips from the author
Feel like taking your smoothie journey even further? Try this green smoothie with spinach and raspberries or this apple, celery and cucumber smoothie.
Carrots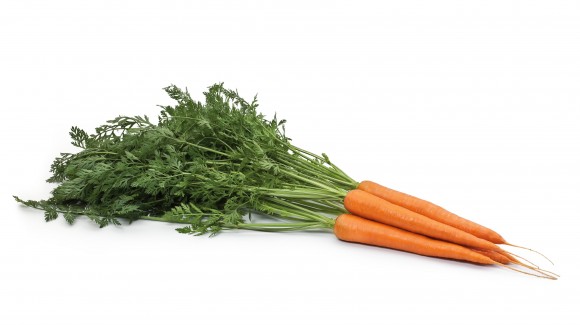 Although carrots are available throughout the year, locally grown bunches of carrots with their green tops are the freshest and most flavourful. While we usually associate carrots with the colour orange, carrots can actually be found in other colours including yellow, red, or purple. Did you know that purple, yellow and red carrots were the only colour varieties of carrots to be cultivated before the 15th or 16th century?
Related salads chosen by others
Celery inspired smoothies
Average 3 of 5 stars
Cucumber/pineapple juice with a splash of coconut milk
Average 3 of 5 stars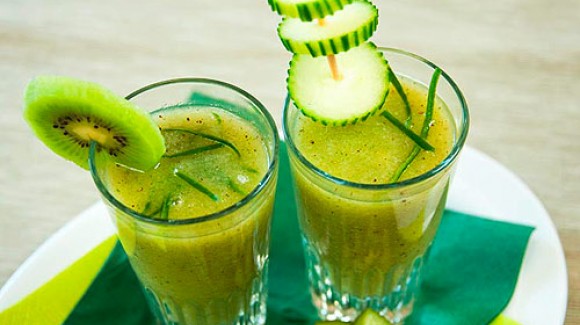 Cucumber-Kiwi-Smoothie
Average 3 of 5 stars