Green smoothies help to keep up to your daily consumption of fruit and vegetables. They are tasty and you can use up leftover fruits and vegetables while processing it. 3 benefits in 1!
Preparation
Actually there are no rules with making smoothies, you can use as many types of fruits and vegetables as you want. But, for a slightly sweet flavour, the right proportions are approximately 50 to 60 % fruit and fruit juice and 40- 50 % green leafy vegetables.
What do you need to make a smoothie?
The basic ingredients of a green smoothie are leafy vegetables ( eg spinach, kale or endive ), fruit and water or fresh juice , such as orange juice, apple juice or pomegranate juice. Freshly squeezed or a fresh version from the supermarket. In addition, you need a good blender to turn it into a smooth texture.
The preparation:
Put the spinach, celery , raspberries, ginger and almonds in the blender and slowly add the pear juice while blending, until you have a smooth texture. Then season to taste with cinnamon.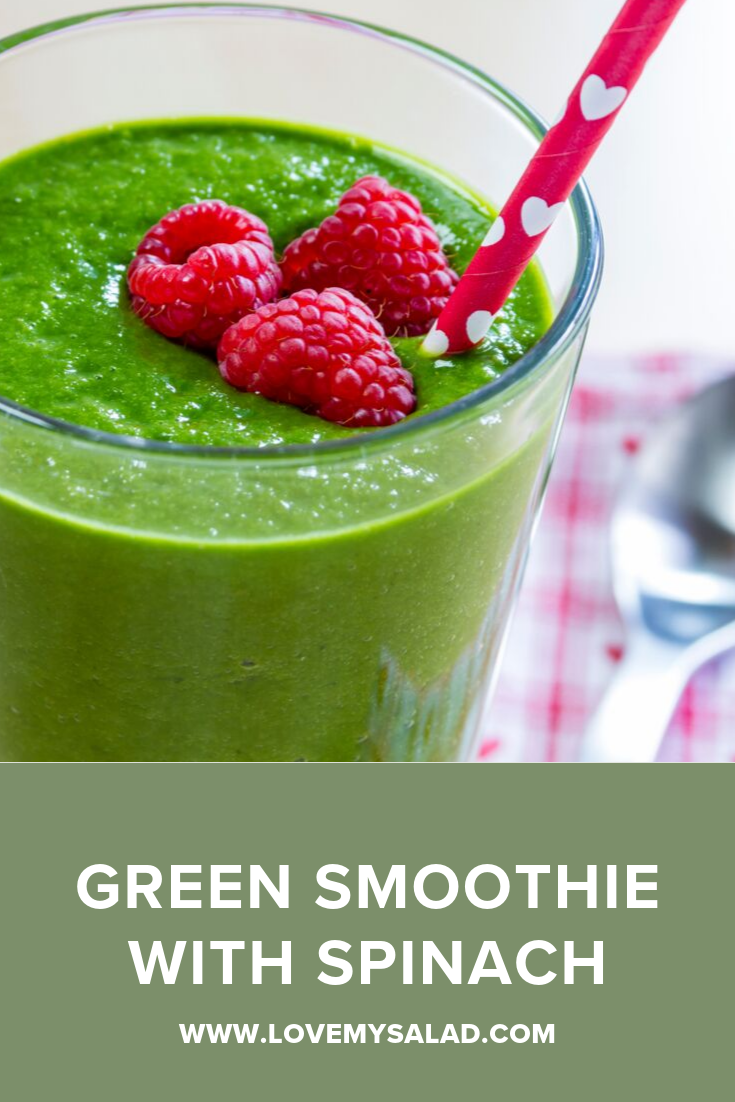 Tips from the author
Preserving smoothies
It's great to start your day with a smoothie. But, not everyone has time to prepare a fresh smoothie every morning. Luckily you can make your smoothie ahead and enjoy them until 3 days after preparation. Make sure you have a clean bottle with a good seal and keep your smoothie in the fridge.
Related salads chosen by others
Carrot and pumpkin smoothie
Average 3 of 5 stars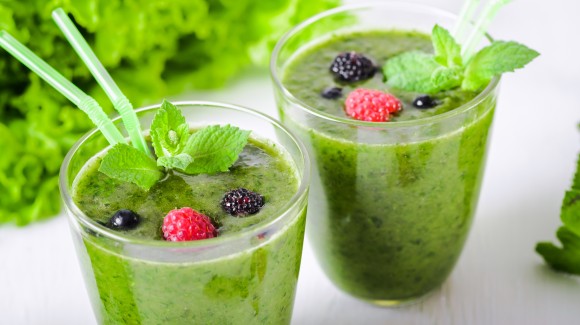 Green smoothie with lettuce and lime
Average 3 of 5 stars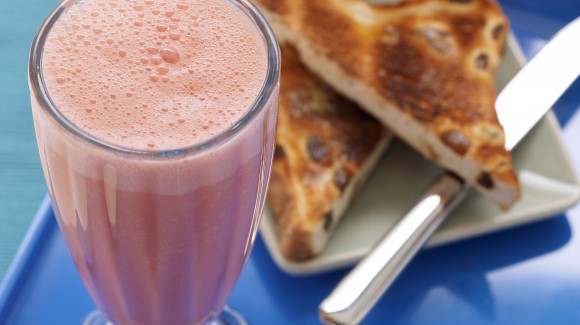 Melon and watermelon smoothie
Average 3 of 5 stars