There's something magical about cucumber mixed with pineapple. People say – although this is not backed up by hard scientific evidence – that a blend of cucumber juice and pineapple juice can help you to lose weight. It's all over the internet! Personally, I just think it's a great taste combination – you get a kind of tropical vibe.
For this juice, I'm combining cucumber and pineapple with celery, green apple and ginger to keep things light and refreshing. Then for a touch of extra creaminess, I mix in a splash of coconut milk at the end.
I use a juicer to make this, but if you don't mind a cloudier juice you can put all these ingredients (apart from the celery) in a blender instead. In that case, add the coconut milk right at the start.
Preparation
Use the juicer to squeeze the cucumbers, pineapple, celery sticks, ginger and green apple.

Pour into glasses. Then add a splash of coconut milk to each glass and stir.
Related salads chosen by others
Carrot and pumpkin smoothie
Average 3 of 5 stars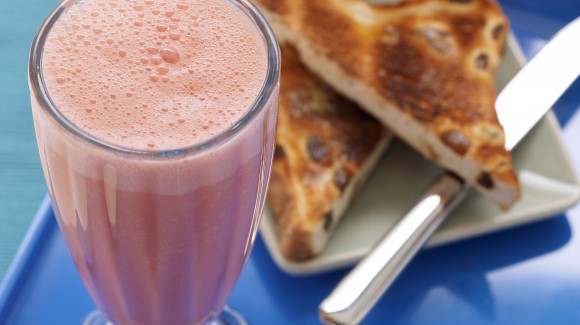 Melon and watermelon smoothie
Average 3 of 5 stars
Celery inspired smoothies
Average 3 of 5 stars