Potatoes are not the only ingredient to make chips of, what about celeriac? Prepared with olive oil, thyme and honey, doesn't that sound delicious. You can dip the chips in a creamy Greek yoghurt sauce with sriracha.
Preparation
Preheat the oven to 200 degrees.
Cut the celeriac into thumb-thick slices and then into fat chips.
Mix honey, olive oil, thyme and salt with the celeriac chips.
Put the chips on a baking sheet with baking paper and spread them over the baking sheet.
Grill the chips in 15 minutes, turn the chips and grill for another 15 minutes.
Prepare your Greek dip, mix yoghurt with sriracha.
In the last 5 minutes add the pecorino cheese and wait until the cheese is melted.
Serve with the sriracha dip.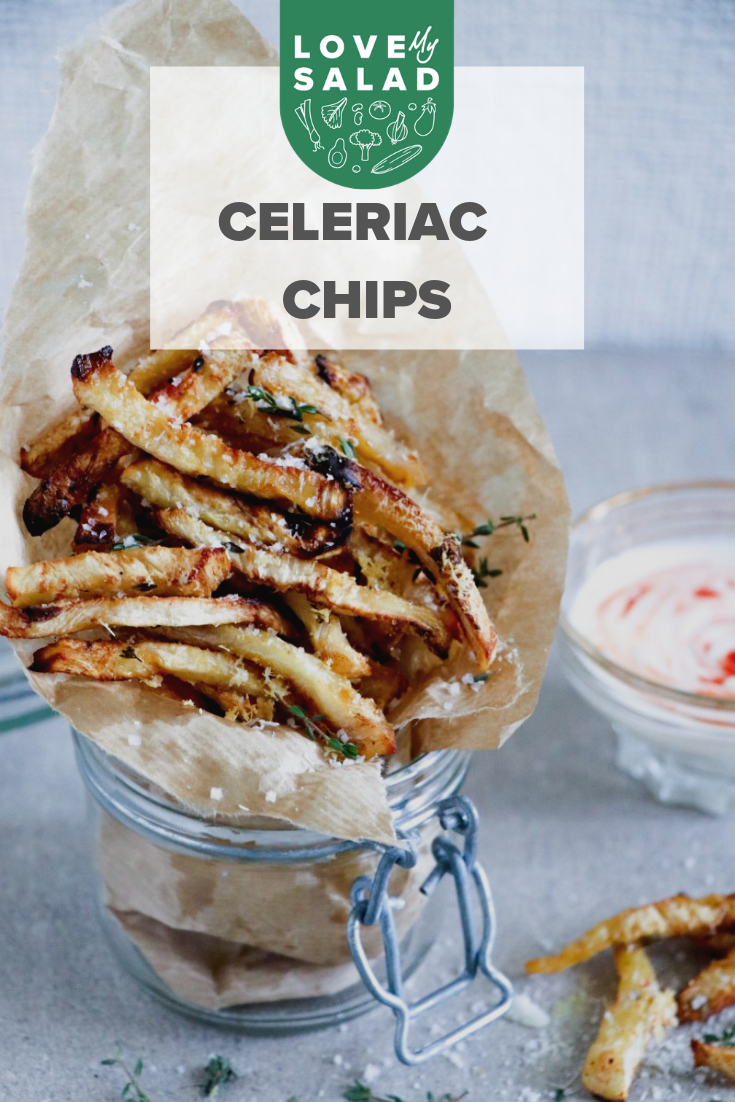 Related salads chosen by others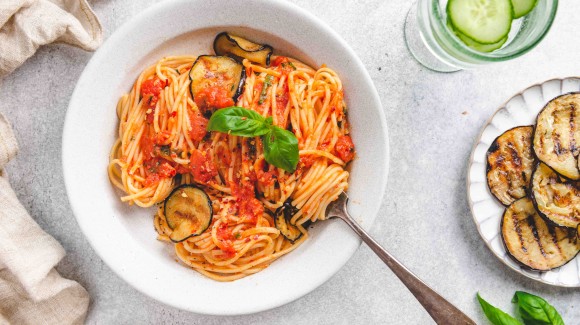 Pasta Alla Norma with Grilled Aubergine
Average 4 of 5 stars
Sweet and Sour Fried Drumsticks with Peppers and Pineapple
Average 3 of 5 stars
Vegetarian stuffed peppers with a garlic yogurt sauce
Average 3 of 5 stars