You love 'em or hate them... Opinions on Brussels sprouts are divided. But have you ever tried roasting them in the oven? Oven roasted Brussels sprouts acquire a different flavour. Richer and, through the caramelisation, sweeter, these sprouts develop a lovely texture with a crisp bite. These balsamic Brussel sprouts, together with cranberries and pecan nuts, make a delicious side dish or when cooled a tasty salad!
Preparation
Preheat the oven to 200 degrees.
Trim off the nubby ends of the Brussels sprouts and peel off the outer leaves.
Halve the Brussels sprouts and place in a baking dish. Drizzle with olive oil and shake the dish so that all Brussels sprouts are coated with a layer of oil. Place a few sprigs of thyme in the baking dish and sprinkle with salt and pepper.
Bake the Brussels sprouts in the oven for about 20 minutes and add the cranberries for the last 5 minutes. Drizzle with the balsamic vinegar.
Coarsely chop the pecans and sprinkle over the Brussels sprouts before serving.
Related salads chosen by others
Pumpkin muffins with pecan nuts
Average 3 of 5 stars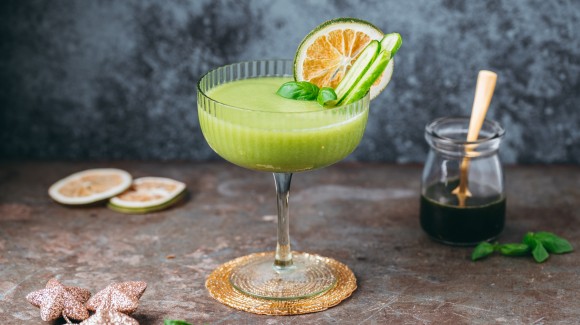 Cucumber cocktail
Average 4 of 5 stars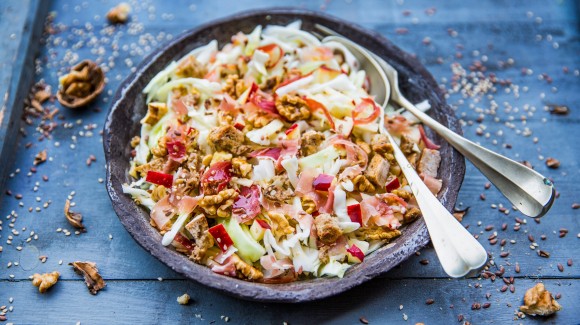 Cabbage salad with apple and bacon
Average 3 of 5 stars