The type of traditional food you will find in Portugal depends on the area: at the coast it is based on fish and seafood, but in the countryside meat is more traditional. The most popular and traditional food is (salted) dried codfish. Soups made from a mix of different vegetables are also a very traditional component of Portuguese meals. Portuguese wines are well-known around the world, the most renowned being Port, Vinho Verde and Madeira. Cabbages (savoy and pointed), tomatoes, lettuce, sweet peppers and cucumbers are the most important and well-known vegetables in Portugal. However, the consumption of broccoli, leeks and aubergines has increased over the last five to six years and this increase is set to continue. This traditional oven baked sardine salad is quintessentially Portuguese flavours - please enjoy.
Preparation
Preheat the oven at 200 degrees C / 400 degrees F / gas 6. Put a pan on the fire, add the olive oil and when very hot add the onion rings and let them sweat. When they're turning soft add the garlic. Cut the vine tomatoes in four wedges and put them together with the oregano and the olives in the pan with the onions. Let it simmer for 5 minutes. Taste for salt and freshly ground black pepper. Meanwhile wash the sardines and dry them carefully with paper towel. Transfer half of the tomato mixture in the oven dish, put the sardines on top and divide the rest of the tomato mixture over the sardines. Place the dish in the oven and let it cook for 15-20 minutes. The sardines go well with roasted potato with aioli (garlic-mayonnaise).
Tips from the author
A salad for four to share.
Related salads chosen by others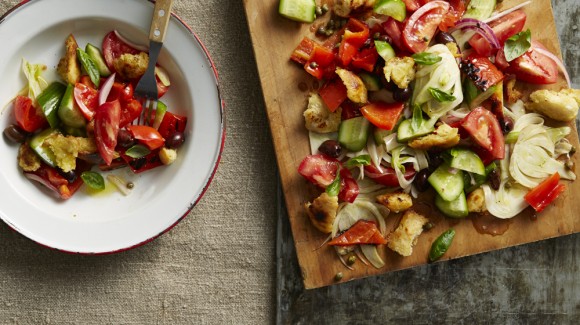 Classic tomato panzanella
Average 3 of 5 stars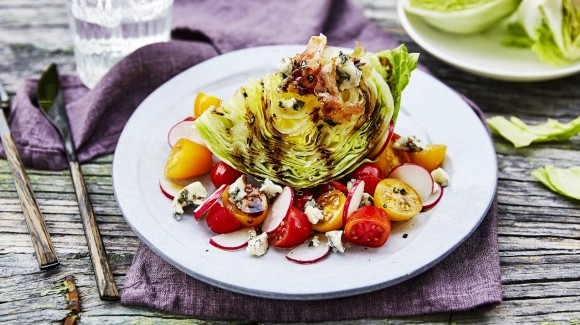 Iceberg wedge salad with tomatoes, radish, blue cheese and pancetta
Average 3 of 5 stars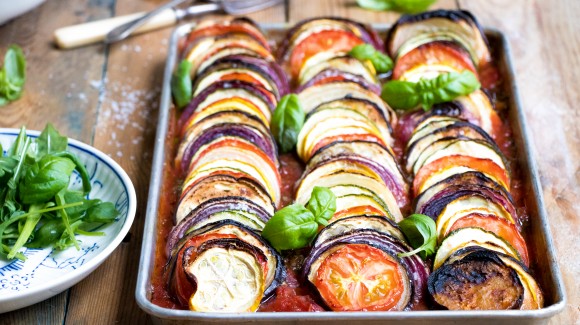 Classic ratatouille
Average 3 of 5 stars