Officially known as Hawaii's street food, poké bowls mostly consists of diced fresh tuna or salmon, served over sushi rice, mixed greens, nori sheets and sesame seeds. This version is served with smoky salmon, creamy avocado and tender Salanova lettuce leaves. Enjoy your poké!
Preparation
Cook the rice according to the instructions on the packet.
Mix the rice vinegar and the coconut through the warm rice and then allow to cool a little.
In the meantime, cut the spring onion into rings diagonally and mix 2/3 of them through the rice.
Chop the lettuce into strips.
Cut the salmon into approx. 1 cm cubes and drizzle some soy sauce over the cubes.
Finely chop the chilli pepper and mix it with the salmon.
Cut the radishes into wedges.
Destone and peel avocado and then cut the flesh into cubes.
Drizzle a little rice wine over the slices (to prevent browning).
Scoop the rice into 4 dishes and arrange the lettuce, salmon, radishes, avocado, wakame and sweetcorn on top.
Sprinkle with the sesame seeds and the rest of the spring onion.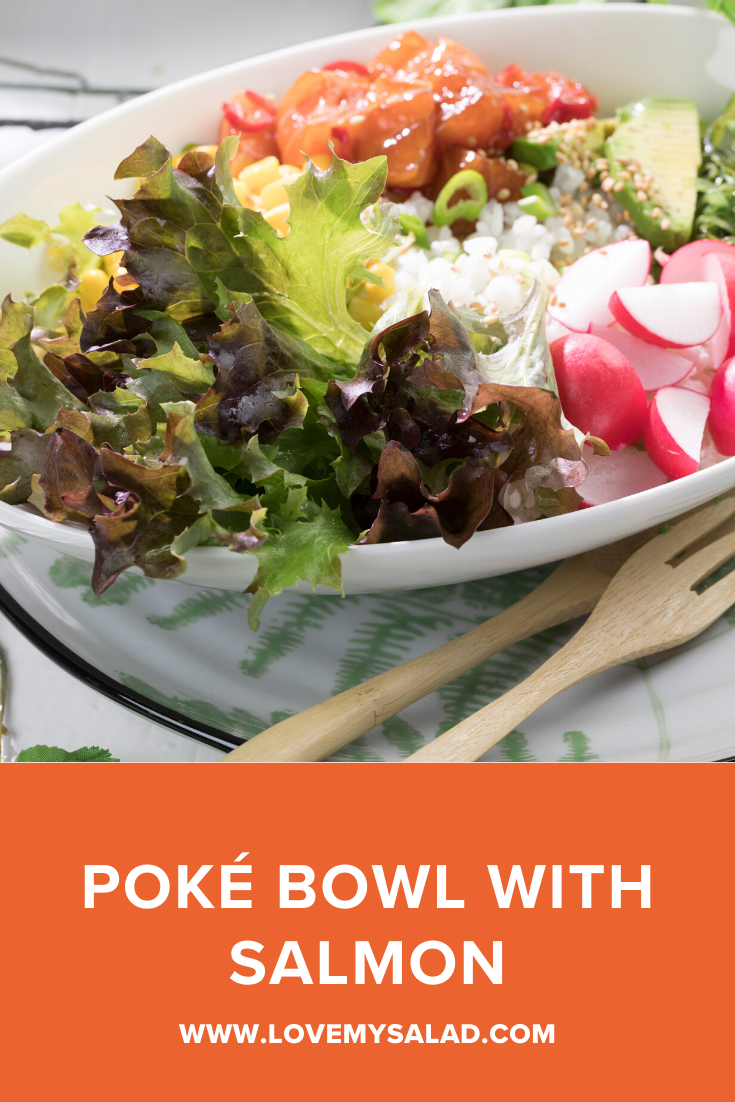 Related salads chosen by others
Butterhead lettuce salad with strawberries, kale, almonds and goat cheese
Average 3 of 5 stars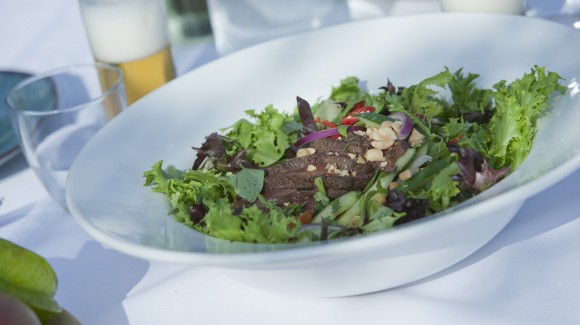 Thai beef salad with red and green Salanova® Crispy
Average 3 of 5 stars
Lentil salad with roasted pepper, goat cheese and Salanova
Average 3 of 5 stars