One of my favourite Greek summer dishes is Briam. Briam is a type of ratatouille usually made in the oven with potatoes, courgettes, aubergines, tomato, onion and sometimes green peppers. And, of course, lots of olive oil! It's almost always served with feta and fresh crusty bread and it's best enjoyed on a hot day after a swim in the sea. Although it is in fact possible to find these vegetables during winter, the feeling wouldn't be the same. So I thought I would create a version of briam with a winter "twist". Instead of using summer produce, I chose root vegetables and cauliflower, and added some cumin to the olive oil mixture used to roast them. The cumin gives a unique aroma to the dish and the lemon juice delivers a delicious tang, making the flavours really pop!
This winter briam is a doddle to prepare and serving it with some hummus makes it an even more wholesome and tasty meal.
Note: the weight of the vegetables is after preparation/peeling.
Preparation
Preheat your oven to 180C fan assisted (200C conventional).
Wash the sweet potato, turnips, carrots and beetroot very well and lightly scrub them - there is no need to peel these vegetables! Peel the celery root and onions and cut everything into medium sized pieces. Wash the cauliflower and cut it into large florets (not too big, but a little larger than the rest of the vegetables). Wash the radishes. Combine all the vegetables in a large bowl.
Place the olive oil, water, lemon juice, thyme, cumin, sweet paprika, salt and lemon pepper into a large, clean jam jar. Put the lid on and shake the jar until everything is well combined. Pour the mixture over the vegetables (do this in batches if necessary) and toss with your hands until everything is coated.
Transfer the vegetables to a large baking sheet, including any oil mixture left in the bowl, and roast for about 40-45 minutes in the preheated oven. The vegetables are ready when you can easily pierce the beetroot with a sharp knife.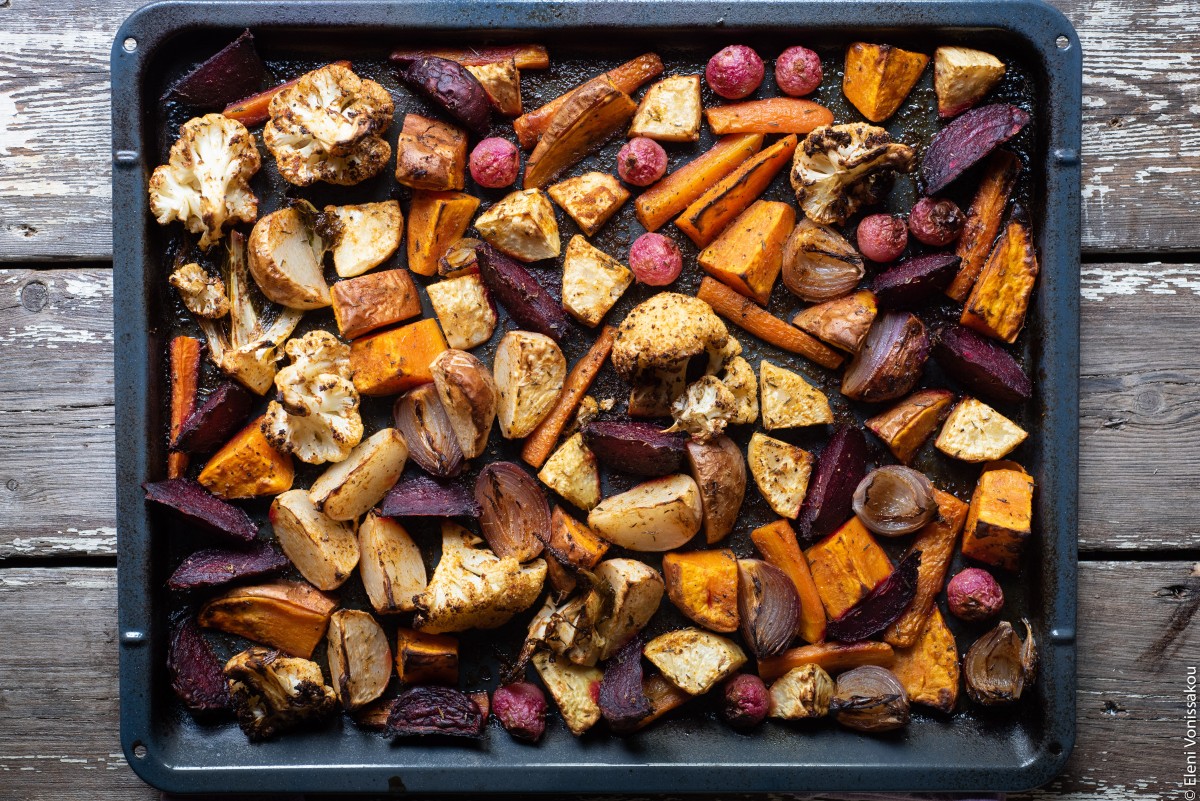 Serve warm over hummus and top with some chopped celery leaves if desired.
Tips from the author
Tip: Other tasty accompaniments to this dish are crumbled feta or goat's cheese and barley or wheat rusks.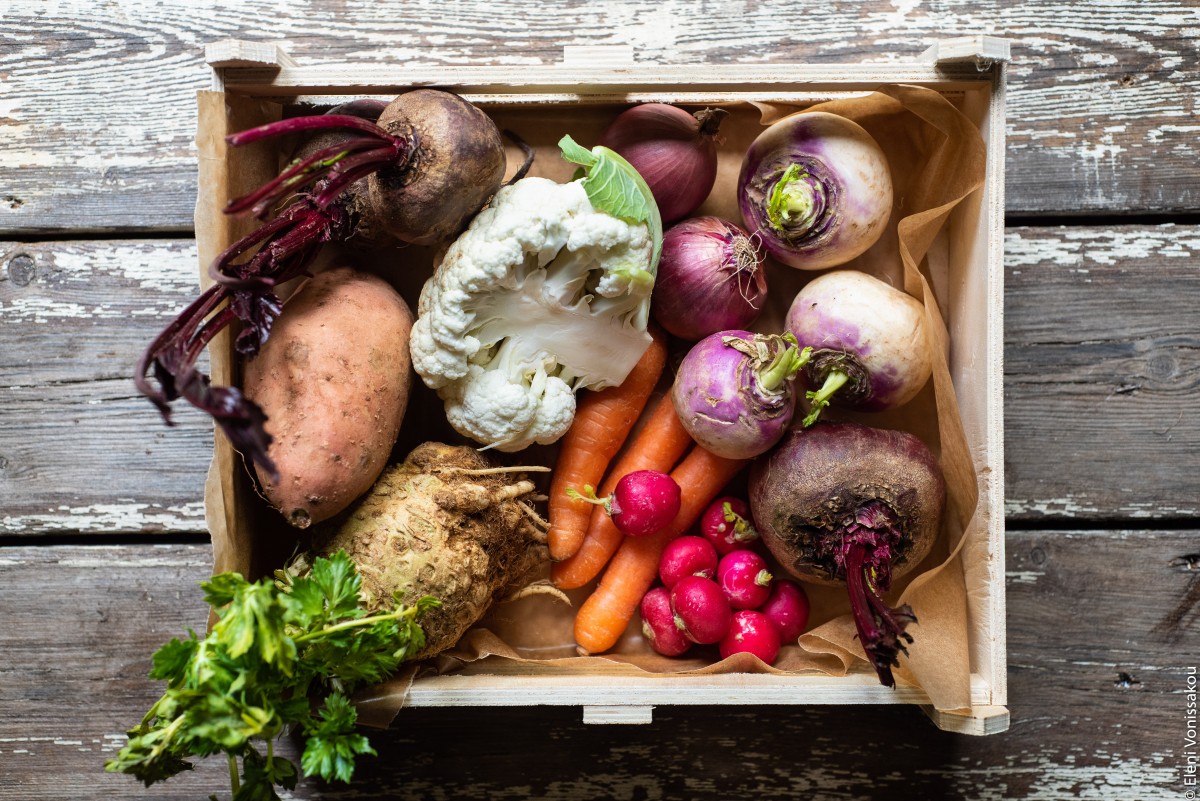 Related salads chosen by others
Authentic Greek Tzatziki
Average 3 of 5 stars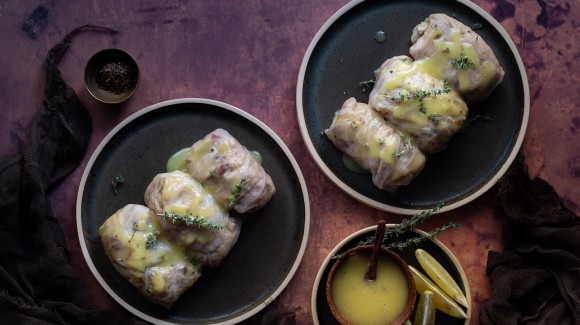 Stuffed cabbage rolls with shiitake mushrooms and rice
Average 3 of 5 stars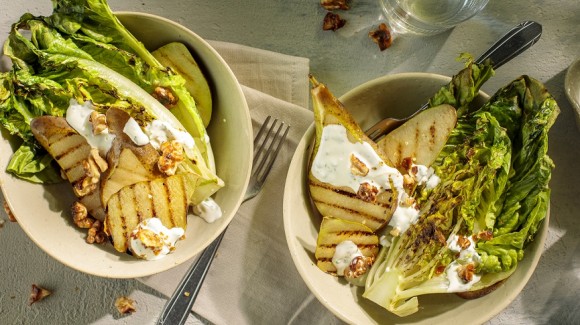 Grilled Little Gem with pear and candied walnuts
Average 3 of 5 stars