Greek cuisine has many classics, one of which is
Tzatziki
. This creamy sauce of yogurt, cucumber and garlic is the perfect accompaniment for crispy bread, a pita gyros or grilled meat or fish.
Because this yogurt sauce is spicy and creamy, it also makes a great garnish for a potato salad. You'll have the tzatziki made in just a few minutes. It makes a tasty side dish or a delicious lunch salad. Not recommended if you have some important appointments in the afternoon as the amount of garlic is not for the faint-hearted!
Preparation
Boil the potatoes until just tender, about 5 to 8 minutes. Drain and let cool.
Start the tzatziki. Use a sieve to press as much moisture as possible from the cucumber.
Mix the cucumber with the Greek yogurt, garlic, mint, lemon, salt, pepper, and olive oil.
Try a bit to see if the yogurt sauce is flavoured sufficiently to your taste.
Spoon through the cooked potatoes and garnish with some olive oil and cress.
Tips from the author
Place the salad in the fridge for about an hour. That chills the potatoes and tzatziki and enhances the flavours.
Related salads chosen by others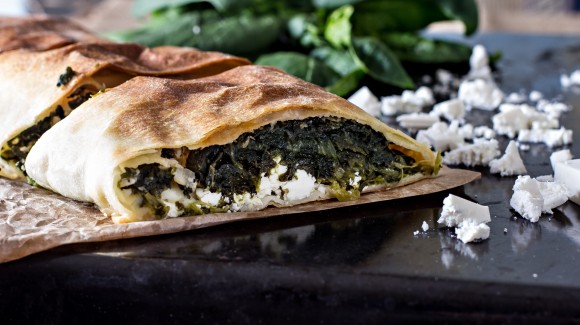 Spanakopita or Greek spinach pie
Average 3 of 5 stars
Aubergine rolls with minced meat
Average 3 of 5 stars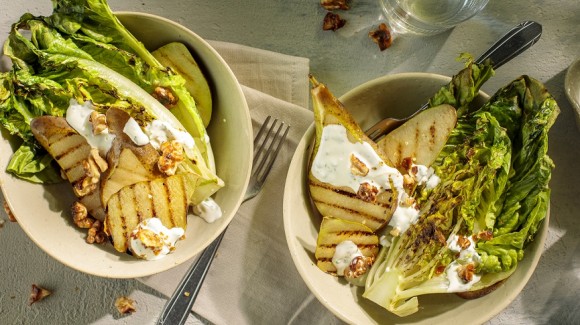 Grilled Little Gem with pear and candied walnuts
Average 3 of 5 stars