Moroccan salad, simple but full of flavour, with tomatoes, cucumber and onions.
Morocco is where European and African cultures and customs combine to deliver a diverse country in both religion and language. Spanish and Portuguese in the north and French further south – the Berber and Arabic dialects prominent in the rural valleys hidden throughout the breathtaking Atlas Mountains that surprise you every time with a striking green oasis nestled in the bottom of each full of palms laden with soft dates and trees full of fresh figs, olives, apples and pomegranates as well as crops of juicy corn, tomatoes and alfalfa.
Preparation
The vivid colours of Morocco's towns and landscapes reflect the cooking spices of cumin, paprika and turmeric used in the tagines, cous cous, Berber omelettes and of course a Moroccan salad:

Simply mix the tomatoes, capsicum, onions and coridander together in a bowl. To make the dressing: Combine cumin with the olive oil and a dash of vinegar. Serve with a handful of marinated mixed olives.
Tips from the author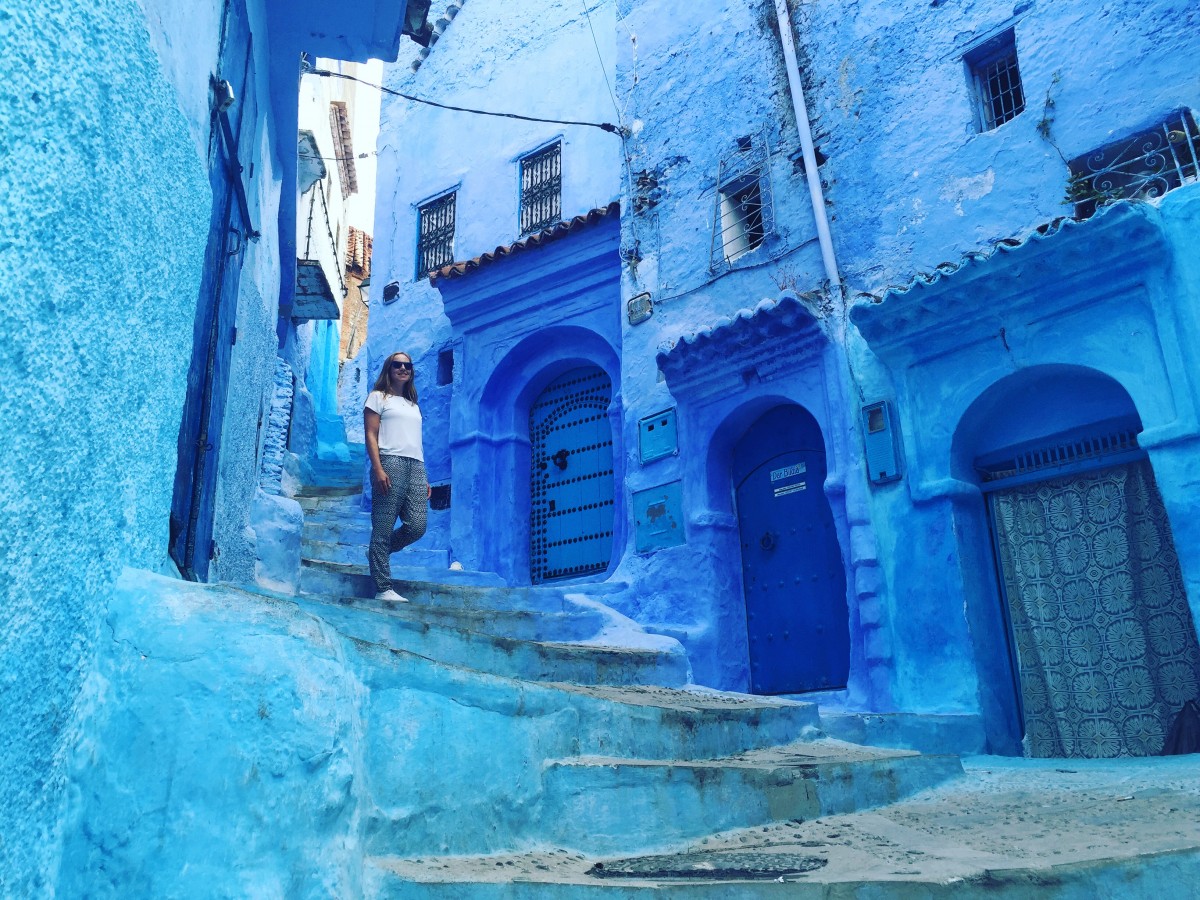 "Ssalamū 'lekum!"
The blue fairytale of Chefchouen's alleys and arches (the colour of purity and apparently a useful technique to keep mosquitos away) are part of the vivid colours of Morocco's towns and landscapes.