A simple yet refreshing tomato salad with a Middle Eastern flavour twist.
Preparation
Peel the red onion, cut in half lengthwise. Place the onion cut side down and slice finely. Season the sliced onion with a good pinch of salt and the sumac. Leave to drain in a colander for 20 minutes, then lay the onion on a paper towel and pat dry.
Slice the tomatoes across into 1cm thick slices and arrange on a large plate. Season with another pinch of salt and crumble the shanklish over the tomato slices. Now loosley screw the red onion over the shanklish.
Drizzle the olive oil over the salad and sprinkle the parsley over the top to finish.
Related salads chosen by others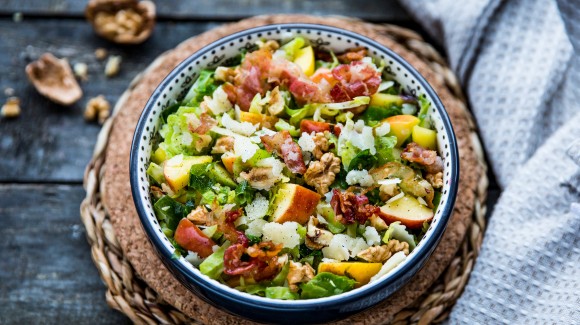 Warm Brussels sprout salad with apple and walnuts
Average 3 of 5 stars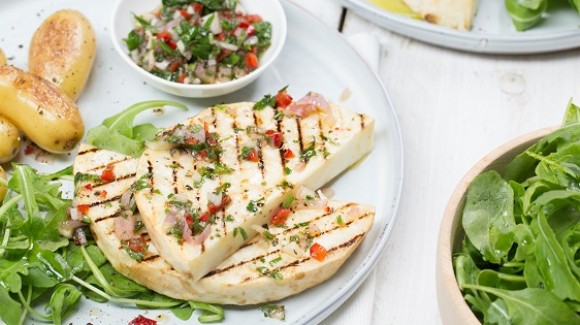 Grilled celeriac steak with Argentinian chimichurri
Average 3 of 5 stars
Lamb kofta with 'Tiny Q's' cucumbers and yoghurt sauce
Average 4 of 5 stars