As I mentioned in my article on Greek gastronomy, one of the secrets of their cuisine is how they use preserves. In this case we have been inspired by Greek cuisine to prepare this delicious semi-preserved feta cheese and sun-dried tomatoes, which will also bring all the aroma and flavours of fresh herbs. It is such a unique flavour that is achieved when all its ingredients are mixed.
At home we love to always have little jars of these in the fridge. They add a joyful and delicious special touch to salads and our homemade toasts. Even for breakfast they are perfect. Before you start, take the glass jar you plan to use and make sure you wash it very well. If you plan to leave it for a long time, you must sterilize it, but usually what I do is leave it to marinate for a few days in the fridge and then start using it in salads for the next two weeks. Since oil is a natural preservative, this semi-preserve lasts a fair while. The salt in the feta cheese is also a natural preservative.
Now yes, let's get started with the recipe.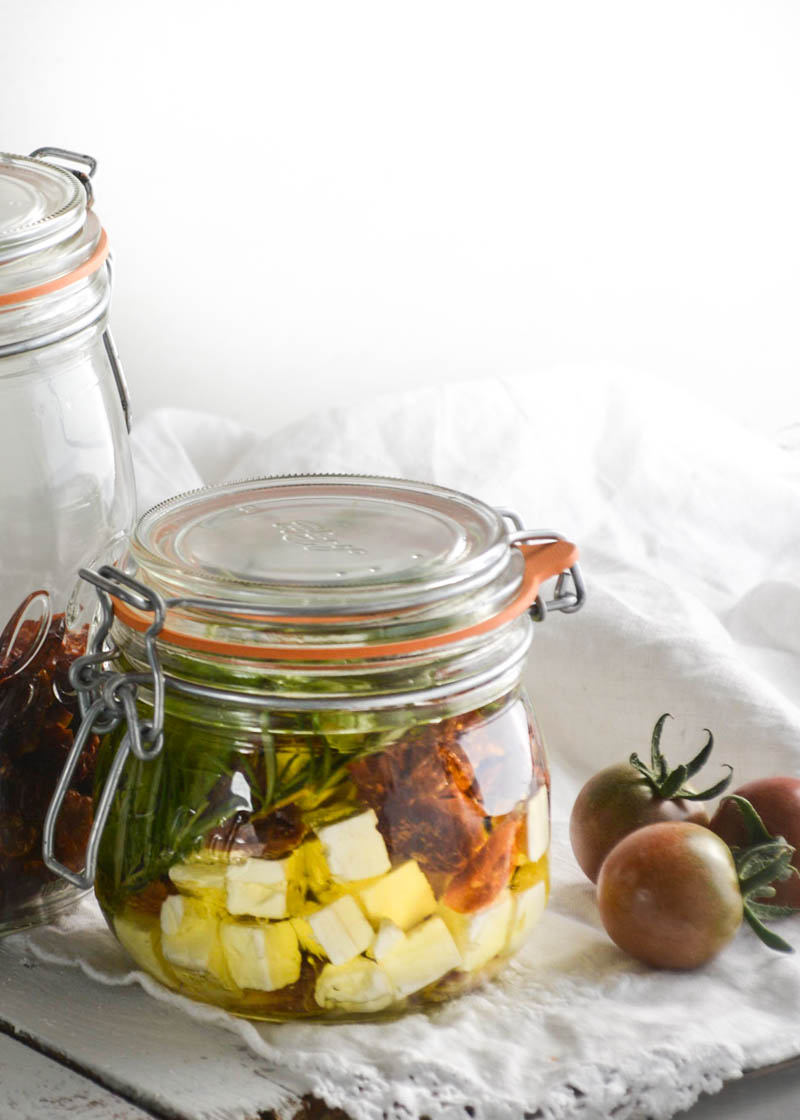 Preparation
The first thing we should do is rehydrate the tomatoes; for this we are going to boil water. Once it starts to boil, turn off and cover the dehydrated tomatoes until they are completely covered. Leave them between 2-4 hours. I usually leave it from morning to afternoon. You will see how they start plumping up again.

Meanwhile, we can prepare the rest of the ingredients.

Cut the feta cheese into fairly large cubes.

Chop the garlic into small pieces and wash the fresh herbs. It is important to dry them well before using them.

Now is the time to drain the tomatoes well, but don't throw the water away! You can use it for stews, creams and soups to give them a nice flavour.

As we did with the herbs, make sure you dry the tomatoes completely.

Now it is as simple as putting all the ingredients in the hermetic jar and adding a good amount of good extra virgin olive oil.
Leave to marinate in the refrigerator for about 3-4 days and then you can discover the delicious flavours in this recipe.
Related salads chosen by others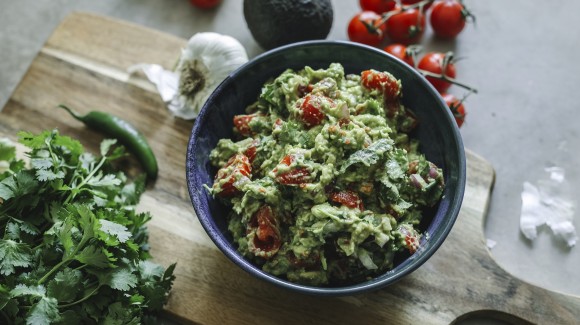 Mexican Guacamole
Average 3 of 5 stars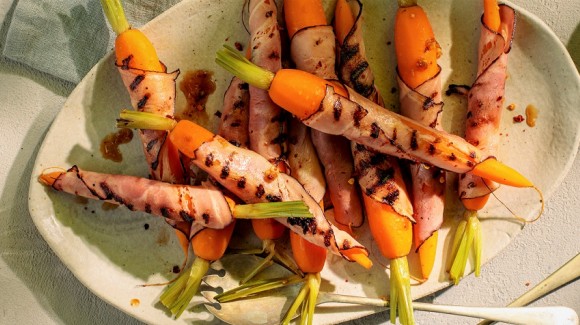 Grilled carrots with bacon
Average 3 of 5 stars
Celery inspired smoothies
Average 3 of 5 stars