This month, photographer Silvia Censa travelled through the Italian region Aosta, a small, but rich region with nature reserves, mountains and castles, and known for its potatoes and cabbage, often found in the typical Aosta Valley potato cabbage soup. This salad recipe contains these beautiful products in a creative way.
Preparation
Peel and cut the potatoes into cubes, cook in salted water for about 2-3 minutes.
After cooking, drain and sauteed with 2 tablespoons of olive oil in a pan until they are golden.
Cut the leeks into rings; let them stew in another pan with olive oil, salt, pepper and if necessary long with a little bit of hot water.
Blanch the cabbage leaves in salted water until they are soft. Drain and place on the bottom of four bowls to form baskets. Put on the bottom of each one a slice of fontina cheese.
Mix dressing ingredients en leave aside.
Mix the dressing with the potatoes and leeks and pour in the four bowls adding more fontina into strips on top of the salad.
Serve with walnuts on top.
Related salads chosen by others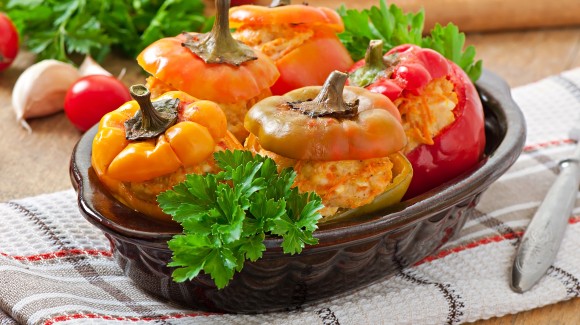 Egyptian inspired baked stuffed Peppers ('Fil Fil Mahshi')
Average 3 of 5 stars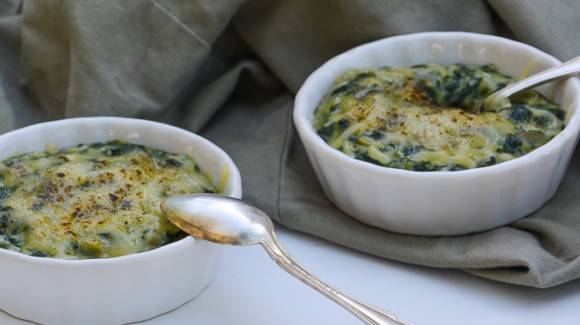 Spinach and cheese pie
Average 3 of 5 stars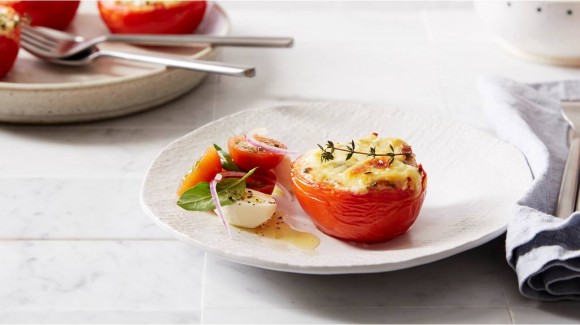 Truss tomatoes stuffed with tuna
Average 3 of 5 stars