I think there is no better "comfort food" than the memories of nostalgia and comfort of your childhood. That is what happens to me with this recipe. Mmm how exquisite! I still remember how that lovely baking smell came through the whole house.
I've always liked spinach, perhaps because of Popeye's muscles, but the truth is that my brothers would not eat it unless it was this simple and delicious recipe. How clever were our mothers to get children to eat their vegetables. I'm sure we were not the only family to enjoy spinach with this recipe.
Preparation
First, peel and chop the onion.
In a frying pan, with a drizzle of extra virgin olive oil, put the onion to sauté.
In the meantime, wash the spinach very well and let it drain while the onion cooks.
Once the onion starts to soften and change colour, add the spinach and mix well. You will see that the spinach immediately begins to lose water and the volume reduces considerably.
Stir the spinach for a few minutes, adding a pinch of salt and freshly ground pepper.
Once it is ready, move the spinach to the side of the pan. In the part that is free, melt a little butter. Then add a teaspoon of sifted flour, stir and gently cook in the pan. Next, mix everything and cook for a couple of minutes, stirring constantly.
Once the flour is done, add a glass of milk, a pinch of nutmeg, and salt and pepper to taste. Stir over medium heat until the béchamel starts to develop a thicker consistency.
Serve in small plates or in oven-safe bowls, and sprinkle with grated cheese.
You can gratin it in the oven or, as I did this time, brown the cheese with the aid of a torch. Once it is browned, they are ready to eat.
Tips from the author
I often add some chopped garlic with the onion.
Related salads chosen by others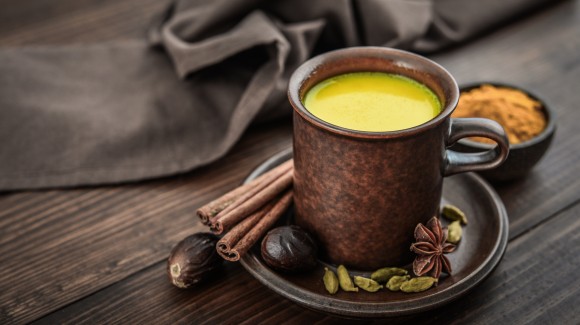 Golden turmeric cinnamon milk
Average 3 of 5 stars
Lamb kofta with 'Tiny Q's' cucumbers and yoghurt sauce
Average 4 of 5 stars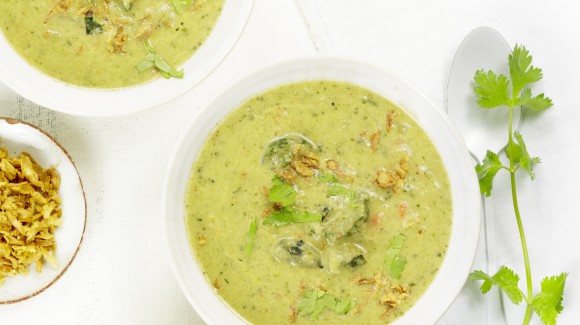 Creamy Asian cucumber soup
Average 3 of 5 stars