Exploring your comfort zone with food is exciting. Taking your tastebuds on a new journey and expanding your palate makes you more well-rounded in the kitchen. When it comes to salads, there's endless combinations to try and new vegetables to discover. If you've never tried kohlrabi before, now is your chance with this salad.
It has a taste similar to cabbage but with sweeter notes. Kohlrabi is crisp, fresh and delicious served raw in a salad.
This salad works best as an appetiser, with complimentary flavours that don't overpower each other and a light and tangy vinaigrette to enhance the flavour of the star ingredient.
- Chef Sam from Delft in The Netherlands has designed a series of recipes for Love My Salad. Each recipe is created to highlight the flavour of different vegetables.
Preparation
Peel the kohlrabi and slice very thinly.
Remove the bottom parts of the watercress stems and rinse and dry thorougly.
Whilsk the vinaigrette ingretients in a small bowl or shake in a resealable jar to emulsify.
Mix the dressing with the onion and kohlrabi slices. Season to taste with salt and pepper.
Combine all ingredients together to make an attractive salad and garnish with the dill.
Add freshly ground pepper and salt to taste.
Tips from the author
Did you know that the taste of kohlrabi is enhanced with an acid based dressing? This vinaigrette is made using roughtly 2 parts olive oil to 1 part lemon juice, giving it a much more assertive flavour to enhance the kohlrabi.
If you're inspired by this recipe and want to try more exciting vegetables, read this:
Five unlikely vegetables to try in your next salad.
Related salads chosen by others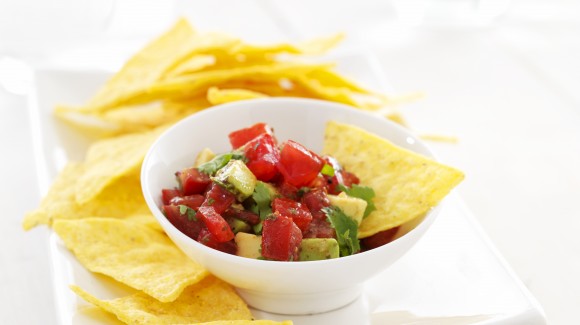 A delicious tomato salsa recipe
Average 3 of 5 stars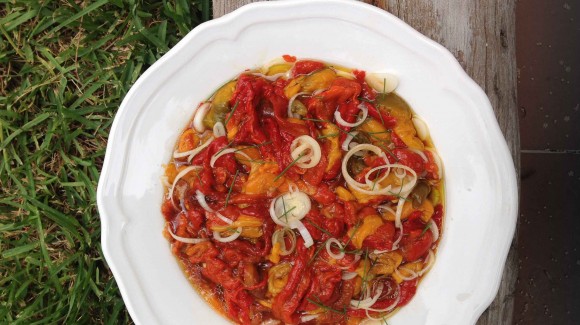 Your Best Roasted Capsicums (Peppers)
Average 3 of 5 stars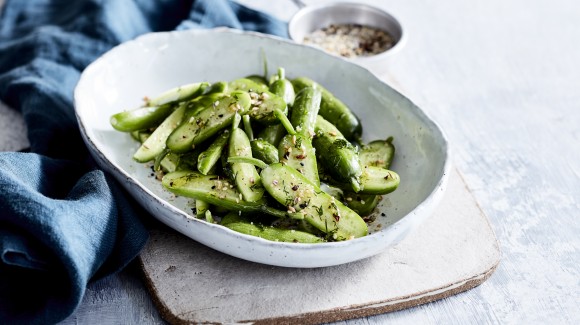 Middle Eastern 'Tiny Q' cucumber salad
Average 3 of 5 stars