Instead of stewing pears 'au vin rouge', try kohlrabi as it is a unexpectedly good stand-in for the pear. The cruncy pecan snap adds the finishing touch!
Preparation
How to prepare the kohlrabi
Peel the kohlrabi and cut into 4 parts.
Mix all other ingredients in the saucepan and bring slowly to the boil. Stir to dissolve the sugar. As soon as the wine boils, sieve out the blackcurrants. The orange peel, cinnamon and cardamom pods go back into the wine.
Add the kohlrabi and simmer over low heat. Use the tip of a sharp knife to check whether the kohlrabi is cooked and soft. This will take about 1 hour.
Remove the kohlrabi from the pan and cover it with plastic foil. Reduce the wine to a syrup.
How to prepare the pecan nut snap
Preheat the oven to 180 degrees Celsius.
Mix the butter, flour, icing sugar, honey, and salt until firm.
Spoon in the nuts.
Place large teaspoons of dough 10 cm apart on the baking sheet covered baking tray. Press the dough flat.
Bake for 8-10 minutes until golden brown.
Leave on baking tray to cool.
To serve
Place the kohlrabi in a deep plate. Spoon the syrup over the kohlrabi and serve with whipped cream and the pecan snaps.
Enjoy!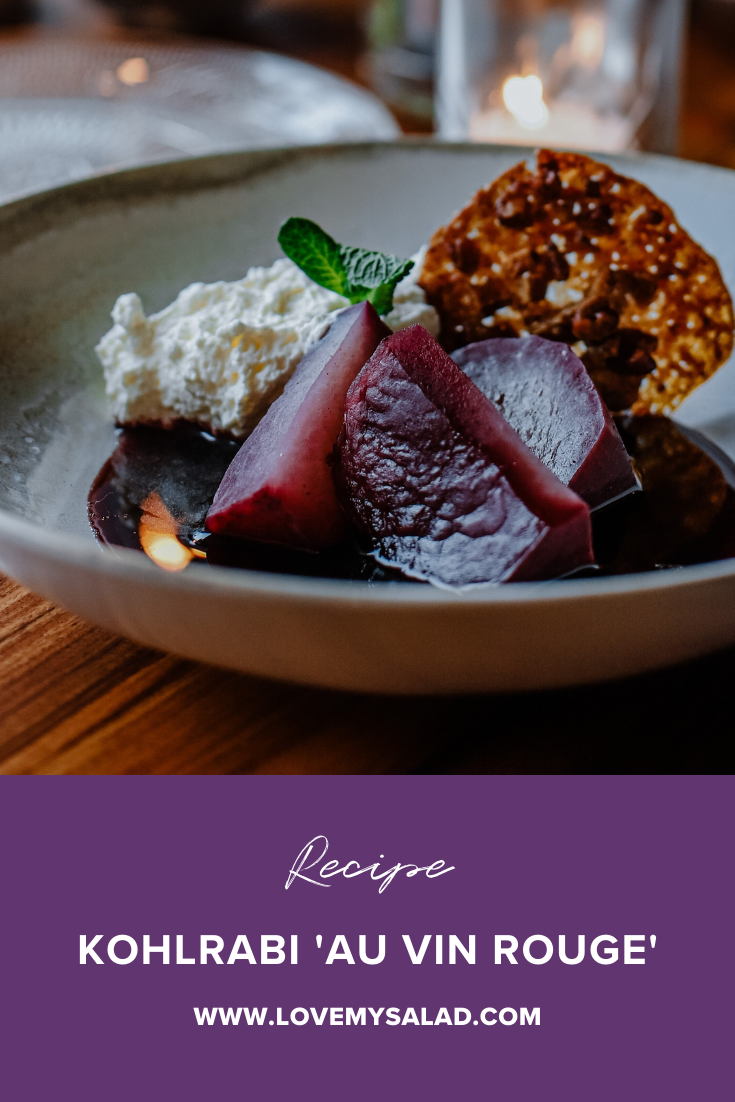 Related salads chosen by others
Smoked duck with roasted beetroot and pomegranate
Average 3 of 5 stars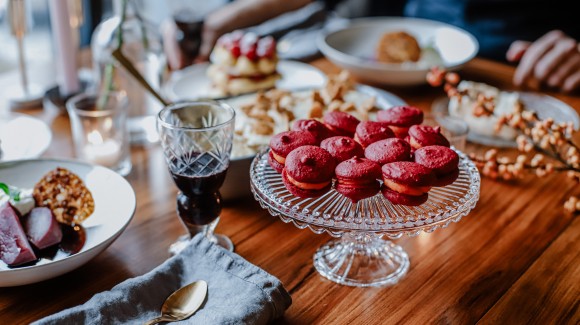 Sweet pepper chocolate macaron
Average 3 of 5 stars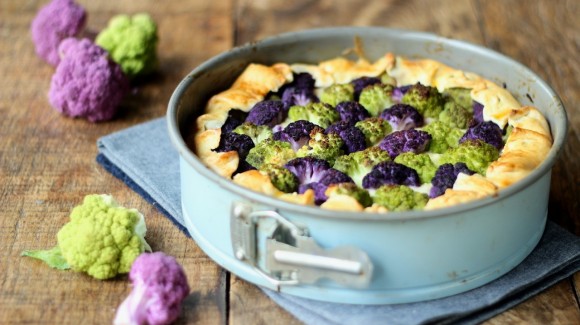 Two colour cauliflower pie
Average 3 of 5 stars