What could be more wonderful than a lovely Carrot Cake with mascopone icing!
Preparation
Preheat the oven at 180 degrees Celcius/350 degrees Fahrenheit/gas 4. Butter the spring form and line its bottom with parchment paper.
Beat the eggs with the brown caster sugar until light and airy. Pour in the sunflower oil and beat for a few more minutes. Fold in the carrots and then the flour with the cinnamon, baking powder and salt. Finally fold in the walnuts and lemon zest.
Pour the mixture into the prepared spring form and bake for about 45 - 55 minutes or until a knife inserted in the centre comes out clean. Remove from the oven and cool the cake in the spring form before taking out.
To make the icing, mix the butter with the mascarpone, lemon juice, lemon zest and icing sugar until smooth. Store in the fridge until the cake is completely cold. Then ice the top of the cake with the icing, it can be as smooth or rough as you like. Decorate with roasted almond flakes or lemon peel.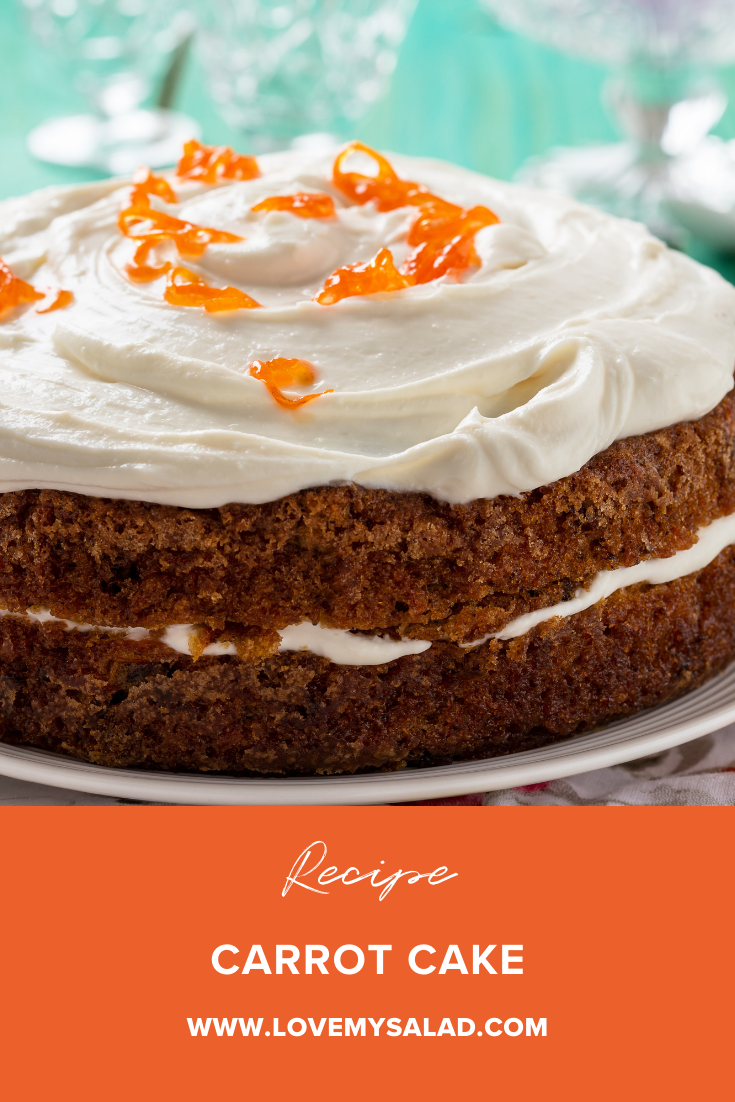 Tips from the author
This is a perfect cake to serve during Easter brunch.
Related salads chosen by others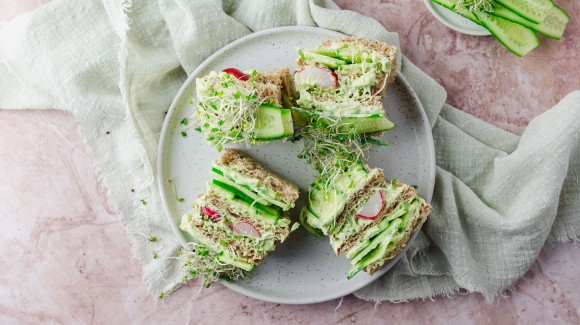 Baby cucumber sandwich
Average 3 of 5 stars
Roasted Tomato & Shaved Asparagus Frittata
Average 3 of 5 stars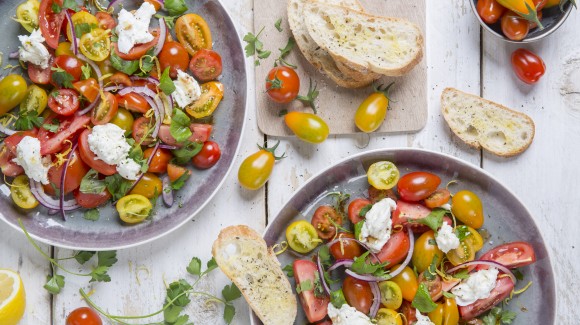 Heirloom tomato salad with pomegranate dressing
Average 3 of 5 stars