Some salads are born to make a statement on the dinner table. With a mix of contemporary taste, creamy textures and an upbeat character - this salad is sure to generate an enthusiastic response from your guests.
The star vegetable in this dish is pumpkin; a usual highlight in Italian dishes like pumpkin tortellini and ravioli Modena. In this creation, pumpkin brings a wonderful sweetness and delicate creaminess to the plate, balanced with thin slices of salty prosciutto and shavings of Parmesan. For a modern twist, lightly pan-fried and seasoned kale leaves make for a stylish and vibrant salad base.
If you're looking to capture attention with elegance and wholesome Italian flair, give this dish a try.
Preparation
Peel and cut the pumpkin into cubes and sauté in a pan over high heat with a tablespoon of olive oil. Cook until pumpkin becomes soft and golden. Season with salt and pepper.
Wash and chop the kale. Lightly pan fry in olive oil for 3-5 minutes. Squeeze over lemon juice to soften the leaves.
Transfer kale to serving bowl. Top with pumpkin, prosciutto and Parmesan. Drizzle over olive oil and balsamic vinegar.
Season with salt and pepper.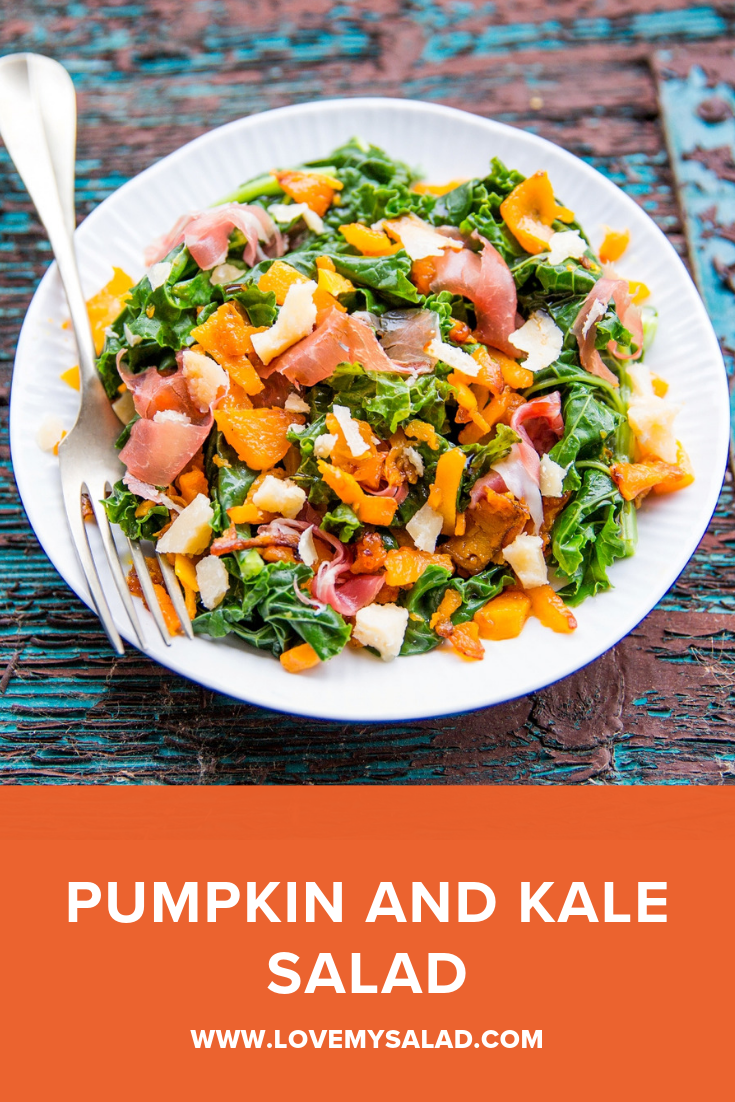 Tips from the author
How to select the perfect pumpkin when you're at the grocery store: Pick whole pumpkins that feel heavy for their size and avoid any with damaged skin. For cut pumpkins, look for sharp and fresh edges.
For more tasty pumpkin salads try these recipes:
Honey roasted pumpkin with sesame seeds
This surprisingly delicious pumpkin and carrot smoothie
Related salads chosen by others
Roasted Brussels sprouts with balsamic, cranberries and pecan nuts
Average 3 of 5 stars
Savoury pumpkin pie with red onion and feta cheese
Average 3 of 5 stars
Pumpkin muffins with pecan nuts
Average 3 of 5 stars