This quick and easy salad will be the draw card at your next backyard cookout or picnic in the park. It looks stunning and it's built with a medley of striking colours. You'll want to make this again and again.
Looking for healthy, no-mayo coleslaw? This recipe has you covered.
This coleslaw has been custom designed for beauty. Inspired by the poke bowl craze sweeping through Australia—it's a head-turning salad that contains a variety of colours, textures and unique flavour.
This slaw recipe is more than a side. It can stand alone as a feature salad for picnics, a backyard barbecue with friends or shared at the worktable. You can (and should) use this recipe to lift the wow factor on your sandwiches. Plus it's a lot of fun to make.
Forget the standard coleslaw you once knew and try this method instead. Have fun building this healthy, no-mayo coleslaw and wowing your guests with style.
Which unique ingredient will you add to your bowl?
Preparation
In a large serving bowl, add baby spinach leaves to create a base
Top with cabbage, carrot, red capsicum, radish, mango and corn, segmented by colour for a layered effect.
Finish with diced avocado and fresh herbs.
Whisk dressing ingredients together and pour over the salad.
When ready to eat, mix all ingredients together and serve.
Tips from the author
To grill the corn, place cob on a medium-high grill, turning every couple of minutes until it's cooked evenly. The cob will be slightly charcoaled all over.
Related salads chosen by others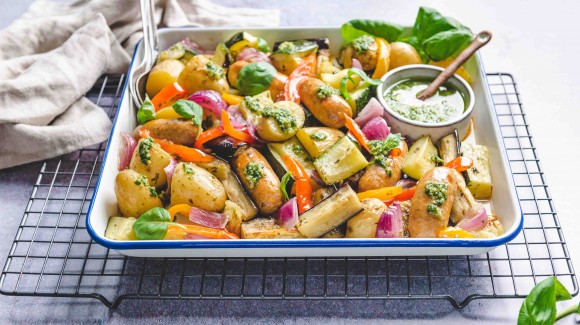 Easy traybake with vegetables
Average 3 of 5 stars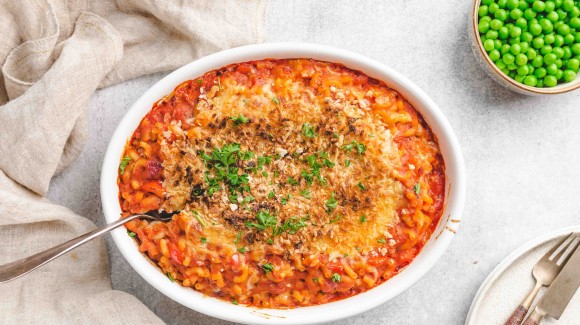 Simple Mac n Cheese with lots of Veggies
Average 3 of 5 stars
Rainbow salad with hummus and feta
Average 3 of 5 stars