Although flaxseed has recently been praised for its many health benefits, it has been around for more than 4,000 years. It was used by Hippocrates in 650 BC for the relief of intestinal discomfort. Today, research shows that this sweet and nut-flavoured seed provides essential nutrients, including protein, essential fatty acids, vitamins, minerals, and fibre that all help protect our health.
Using flax is a great way to naturally replace gluten-containing grains which are inflammatory whereas flax is anti-inflammatory. So flax seeds are great for those who have Celiac disease or have a gluten-sensitivity. They may also be a good alternative to omega-3 fats in fish for people with a seafood allergy.
Like many seeds, flaxseeds are hard for your body to digest, so try grinding them to help your body get them most out of them.
Below is a wholesome, healthy, refreshing flaxseed salad, which I've created with my friends at The Brasserie.
Preparation
Combine lime and orange juices with olive oil and vinegar, salt and pepper, and flaxseeds, to make the vinaigrette. Dress the mixed salad leaves.
Drape the long beans on plate in a circle and place the leaves inside the beans.
Dress the mango and orange segments and scatter delicately on top of the salad leaves.
Sprinkle the garlic chips and flaxseeds over the salad and serve.
Related salads chosen by others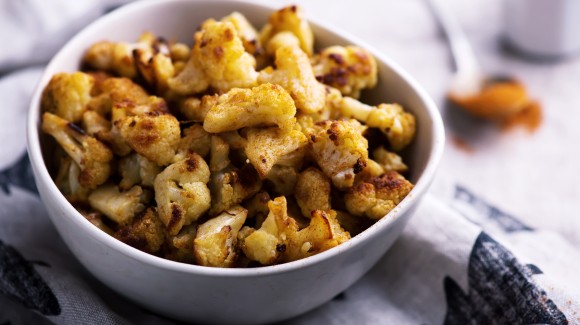 Popcorn cauliflower
Average 3 of 5 stars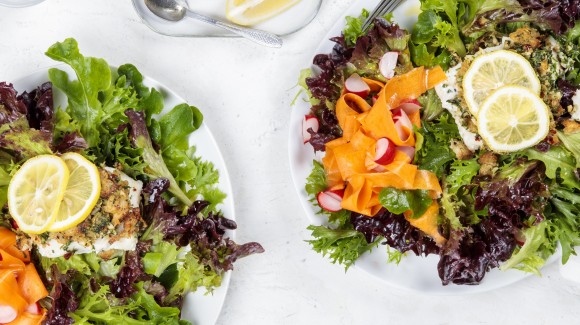 Garlic-crusted fish with salad and a tahini dressing
Average 3 of 5 stars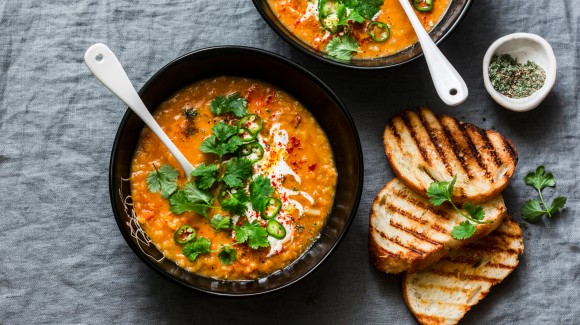 Lebanese lentil soup
Average 3 of 5 stars