Bread used to be the basis of the Greek diet. The ancient Greek word for bread (σρτος) means both bread and food in the general sense. Even today, bread remains a staple of the Greek diet. This recipe for Greek bread with cinnamon and bell pepper contains many common Greek ingredients such as bell pepper, cinnamon and rosemary. Crumble some feta over the bread before placing it in the oven for that little something extra. Use a Sweet Palermo (sweet pointed peper) for an extra festive look.
Preparation
Also needed:
baking paper
baking tray or baking dish of 20 x 30 cm
Mix the flour, yeast, salt and sugar in a large bowl. Make a well in the centre and pour in the warm water and olive oil.
Hold your hand in the shape of a claw and use it to mix the ingredients into a thick dough.
Cut one of the pointed paprika lengthways and reserve for the top of the bread.
Finely chop the other pointed paprika and, along with the onions, cinnamon and rosemary, mix through the dough until all ingredients are evenly distributed throughout the dough.
Grease a baking dish of about 20 x 30 cm or cover a baking tray with baking paper.
Place the dough in the middle of the dish or tray and shape into a rectangle or other shape of your choice.
Allow to rise for about 1 hour, until the dough has doubled in volume.
Preheat the oven to 200°C.
Decorate the top of the bread with the reserved pointed paprika, sprigs of rosemary and bake for 45-50 minutes until golden brown. The bread is cooked when a wooden skewer comes out dry.
Related salads chosen by others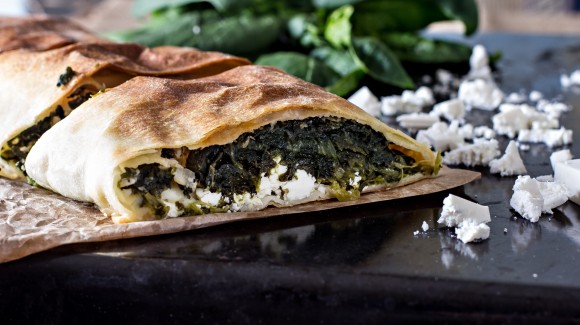 Spanakopita or Greek spinach pie
Average 3 of 5 stars
Potato salad with tzatziki dressing
Average 3 of 5 stars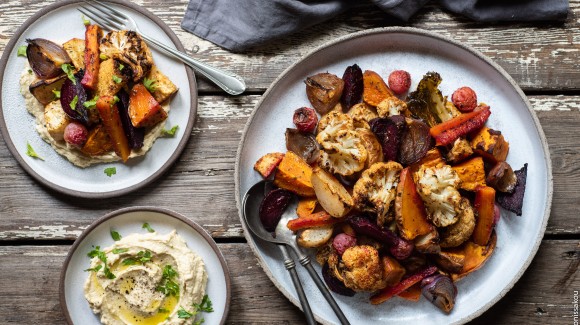 Oven Roasted Winter Ratatouille aka Winter "Briam"
Average 3 of 5 stars