A Fattoush is a Middle Eastern inspired summer salad which incorporates delicious seasonal produce, chickpeas, pita bread and an array of fresh herbs. Best of all...it can be thrown together in moments. The fresh crunch of the garden vegetables and crispness of the pita bread combine oh so perfectly with the pomegranate molasses and lemon dressing. Enjoy!
Preparation
Preheat oven to 200 degrees celsius.
Place the pita bread on a lined baking tray, spray with olive oil and sprinkle with 1 teaspoon of sumac.
Bake until crisp and just golden for around 10 minutes.
In a large bowl combine chickpeas, tomatoes, cucumber, radishes, onion, herbs and sumac and lightly toss to combine.
In a jar or small glass jug, whisk the lemon juice, olive oil and pomegranate molasses. Add the dressing to the salad and toss.
Season with salt and pepper to taste. Top with pomegranate seeds.
Break cooled pita into pieces and either toss small pieces through the salad or serve on the side.
Related salads chosen by others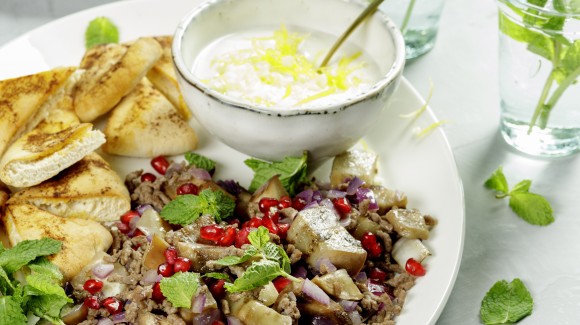 Moroccan stew with aubergine, pitta nachos and yoghurt dip
Average 3 of 5 stars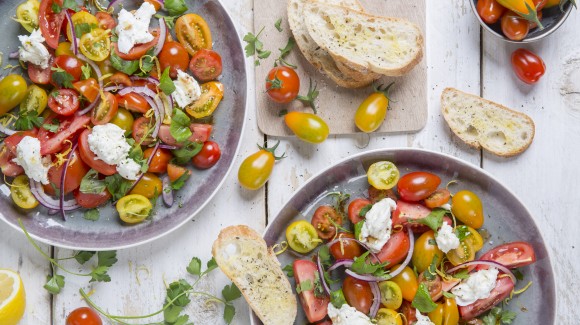 Heirloom tomato salad with pomegranate dressing
Average 3 of 5 stars
Traditional Egyptian eggplant moussaka
Average 4 of 5 stars