A recipe for canapes with classic Italian ingredients and a touch of Middle-Eastern flavours.
Preparation
Beat the eggs with a pinch of salt and pepper. Add the cheese, chives and mix. Line a mold with parchment paper and pour the egg mixture. Bake in the oven at 180°C for 13/14 minutes. Remove from the oven and let cool.
With a pastry cutter, cut omelette discs and set aside.
Pour the chickpeas into a mixer with the tahini sauce, lemon juice, salt, pepper, 50ml of extra virgin olive oil and 30ml of water. Blend until you get a smooth and homogeneous cream.
Wash the cherry tomatoes and cut them into quarters.
Spread the hummus on the omelette canapes, add the cherry tomatoes, basil, chives, sesame seeds and if necessary add a drizzle of extra virgin olive oil.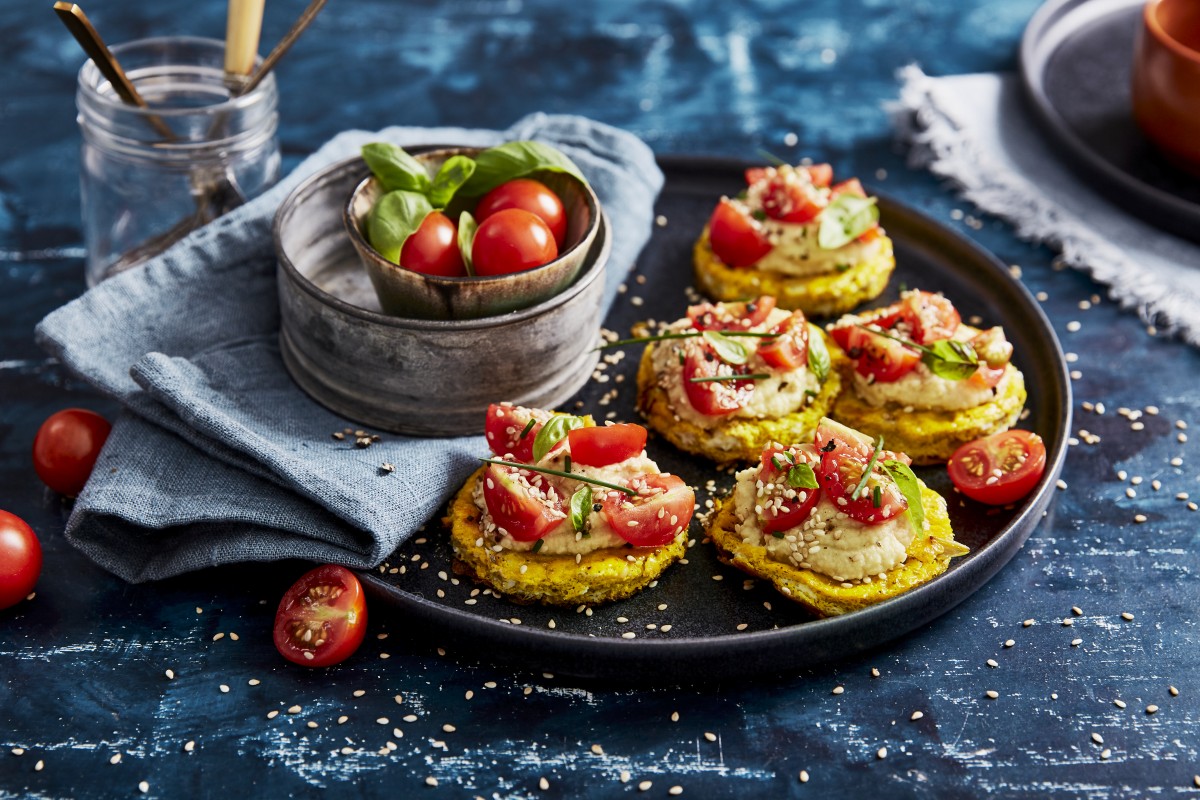 Related salads chosen by others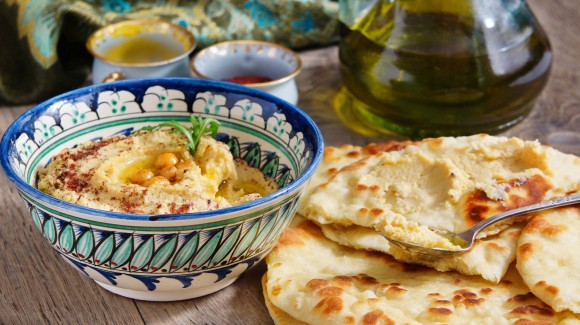 Basic hummus
Average 3 of 5 stars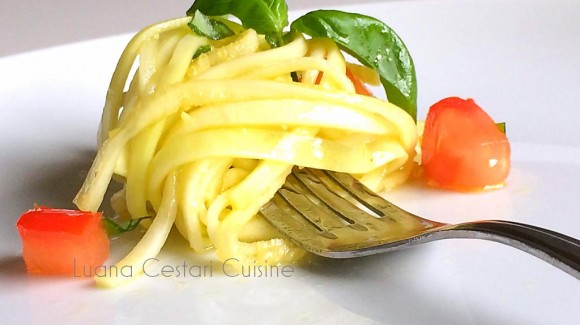 Zucchini linguine, tomato and basil
Average 3 of 5 stars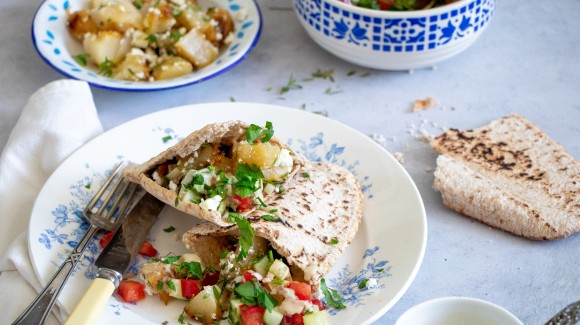 Roasted kohlrabi in a pita with Israeli salad
Average 3 of 5 stars