There's a lot to celebrate about Middle Eastern food. Characterised by warm, earthy flavours and intensified with an array of complex spices, it's a cuisine that rewards the bold and adventurous foodie.
If you live in western countries, dishes like falafel, kebabs and shawarma are commonplace, often served with well-known sides and sauces such as hummus and tahini. And if you've ever eaten falafel at a restaurant or food vendor, chances are it's been served with an irresistible yoghurt sauce. This recipe will show you how to replicate this sauce yourself.
Yoghurt sauce is best served as an accompaniment to a variety of Middle Eastern specialties, meat, aubergine and chickpea based dishes. The triple flavour punch of garlic, lemon juice and fresh herbs blended with a creamy yoghurt and olive oil base makes this a winning sauce to add to your repertoire.
Preparation
Whisk together all ingredients and season to taste with salt and pepper.
Tips from the author
Some other serving suggestions include: served as an accompaniment to roasted vegetables like aubergine, pepper and courgette, or as a dip for raw vegetable sticks like cucumber, celery and carrots.
Click through to explore more dips and appetisers or dressing recipes.
Related salads chosen by others
Traditional Egyptian eggplant moussaka
Average 4 of 5 stars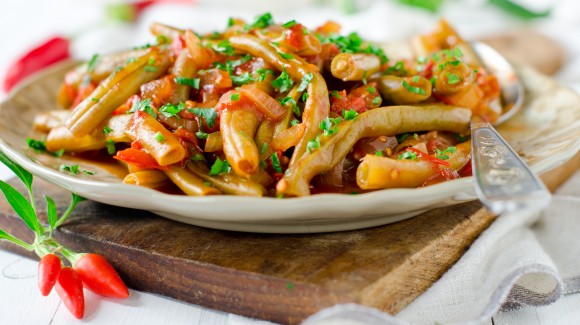 Lebanese green beans
Average 3 of 5 stars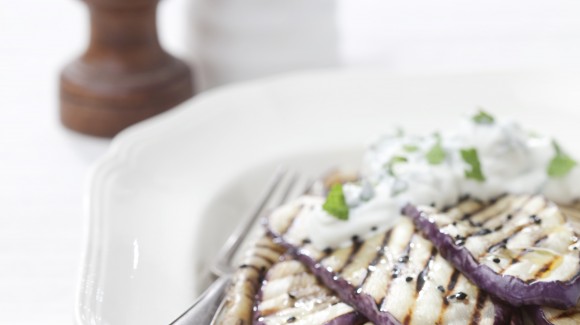 Grilled aubergine with fresh mint yoghurt
Average 3 of 5 stars