An exotic salad with coconut dressing. Nice tender Salanova leaves, topped with fruity mango, green beans, fresh cucumber with a dressing of coconut, garlic, ginger and honey. This salad is oh so gorgeous and will certainly wow your friends and family!
Preparation
Mix the garlic, sambal, ginger and honey in a mortar or blender. Then mix in the ground coconut and coconut milk.
Cook the green beans al dente and let cool.
Cut the cucumber into half-moon slices and the mango into cubes.
Divide the lettuce leaves over the plates and add the vegetables and mango.
Finish with the coconut dressing.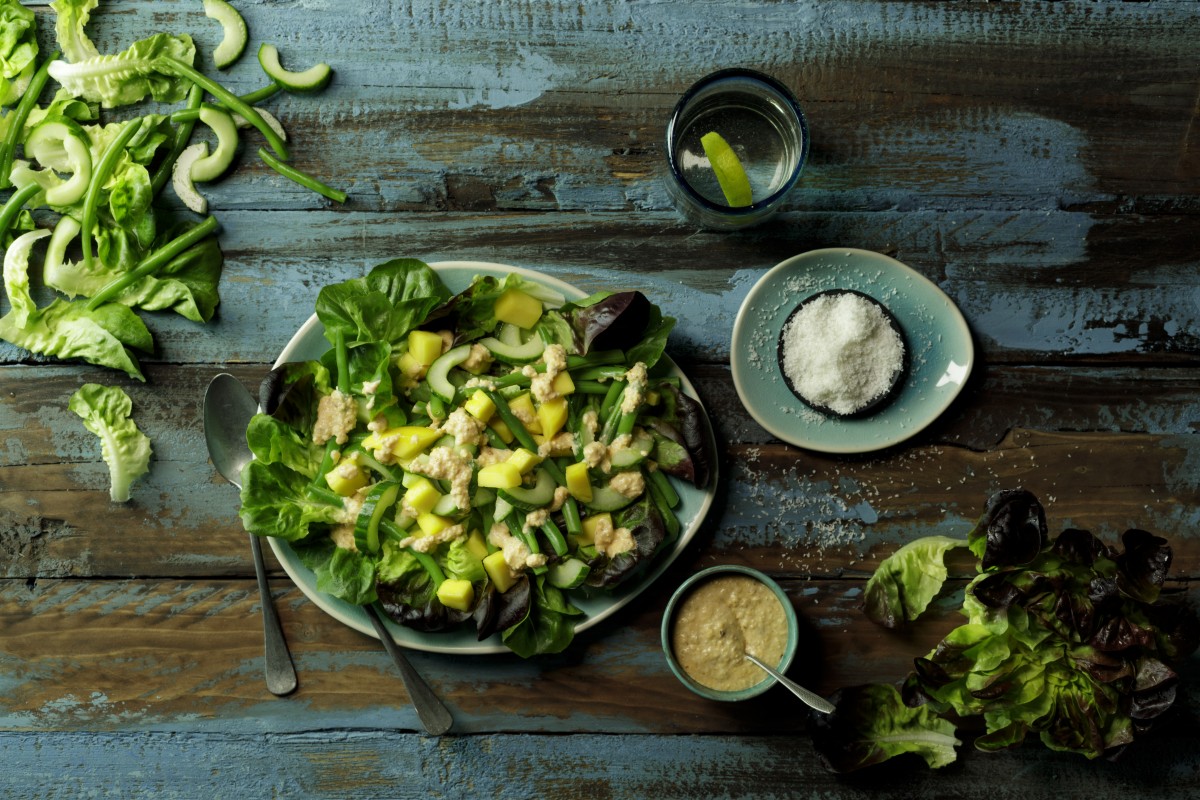 Related salads chosen by others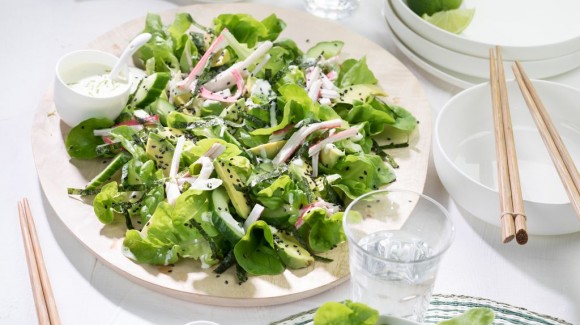 Japanese sushi salad
Average 3 of 5 stars
Lentil salad with roasted pepper, goat cheese and Salanova
Average 3 of 5 stars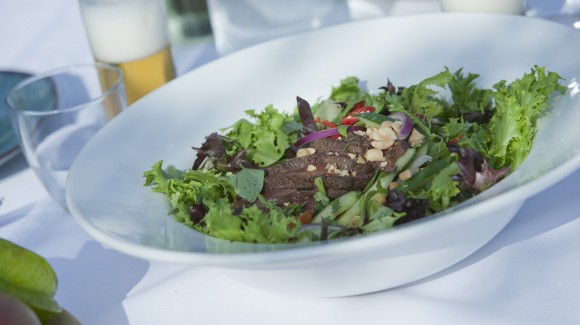 Thai beef salad with red and green Salanova® Crispy
Average 3 of 5 stars