Snack cucumbers are great to snack on as they are, and the small size makes them perfect for slicing and using for appetizers. Such as these cucumber tuna kabobs, which are to die for! The combination of the Asian marinated fresh tuna, creamy avocado, and crunchy sesame seeds is delicious. Serve these at your next gathering and delight your friends!
Preparation
Slice the mini cucumber into 1 cm slices.
Use an apple corer to cut rounds from the avocado and fresh tuna.
Mix all ingredients for the marinade in a bowl. Place the tuna pieces in the marinade, mix well, drain, and place on a plate.
Take a skewer and alternately add a slice of mini cucumber, fresh tuna, and avocado.
Serve the cucumber tuna satés in a small glass with some of the marinade poured over it.
Related salads chosen by others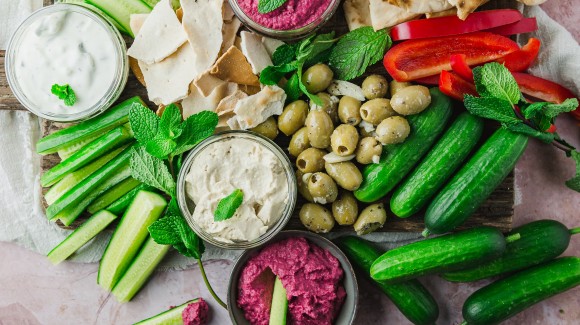 Mezze platter with baby cucumbers, beetroot spread and tzatziki
Average 3 of 5 stars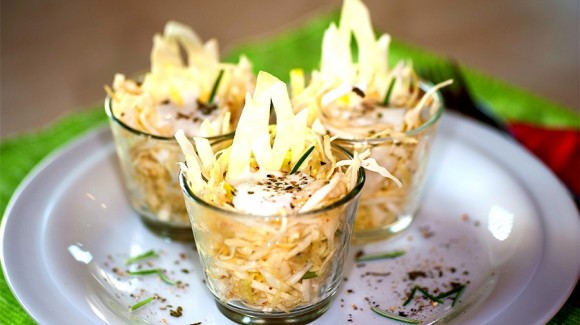 Pointed cabbage cocktail
Average 3 of 5 stars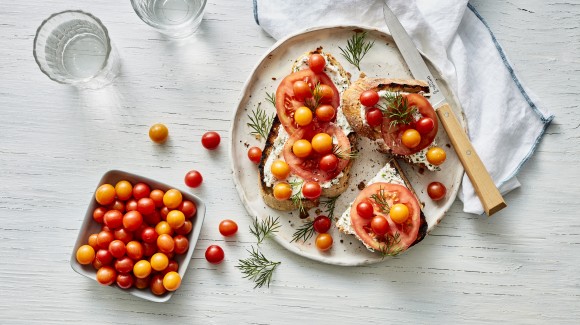 Tiny Toms bruschetta
Average 3 of 5 stars