Home gardeners know that summer is the time to be immersed in the fresh flavours of tomatoes like the ones from our own garden. The orange, yellow, deep red, and green hues make lovely colourful summer salads. The coriander dressing reminds us of the flavour and aroma of tropical countries. A simple and refreshing salad to celebrate that we are in the tomato season.
Preparation
Wash the tomatoes and coriander
Cut the tomatoes into wedges and place on the tray where you plan to serve the salad
Prepare vinaigrette with a few leaves of finely chopped coriander, oil, vinegar and a pinch of salt
Tips from the author
If you do not have any coloured tomatoes, use red cherry tomatoes; these are a bit easier to find.
Set the vinaigrette aside until you are ready to eat so you avoid pickling the tomatoes and losing the fresh tomato texture.
Decorate the salad with some whole coriander leaves.
Related salads chosen by others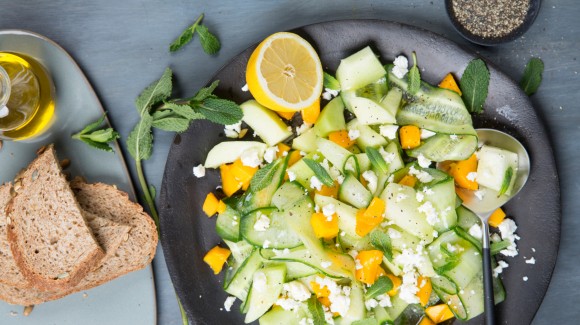 Melon salad cucumber, mango and feta
Average 3 of 5 stars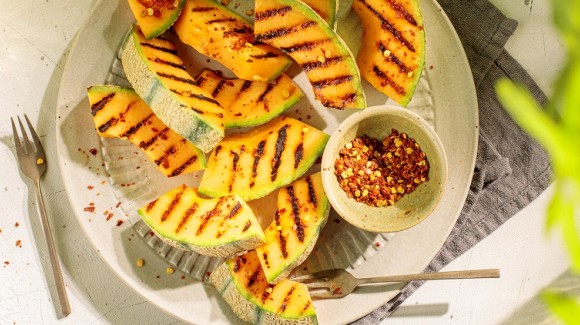 Grilled melon with lime dressing
Average 3 of 5 stars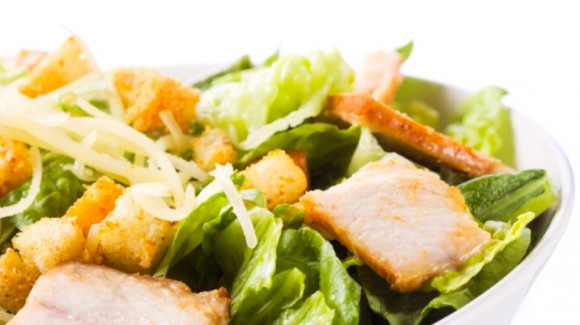 Caesar Salad with pan fried chicken, fresh shaved parmesan and croutons
Average 3 of 5 stars