A well-made Greek salad is hard to compete with. It's a distinct and balanced blend of chopped crunchy, vegetables, dried oregano and squares of creamy cheese.
While many people disagree on the best way to prepare a Greek salad, there are a few basic elements to pay attention to. According to Dan Nosowitz in an article for the Awl, the strength in your salad lies in the quality and seasonality of your produce. This means good quality and in season tomatoes, cucumbers and quality feta cheese.
This modern culinary favourite found its way to restaurants, cafes and diners as an American adaptation of a dish called Horiatiki. The original salad was the perfect platform to show off the culinary strengths of Greece: "phenomenally powerful herbs, "world-class cheese" and a strong and flavourful olive oil from the region, rounding out all the ingredients together.
If you want to bring a taste of Greece to the dinner table, try this bulletproof and classic salad.
Preparation
Combine all chopped vegetables together in a serving bowl.
Whisk together dressing ingredients and pour over the salad.
Toss lightly to coat.
Top with cubed feta and olives.
Sprinke over the oregano and season with salt to taste.
Lightly drizzle over olive oil to finish.
Tips from the author
Bonus: If you want to lift the salad up a notch in flavour, use fresh over dried oregano, and ensure you keep tomatoes at room temperature to optimise their taste.
To take a twist on a classic recipe, try this: Greek salad with avocado
Related salads chosen by others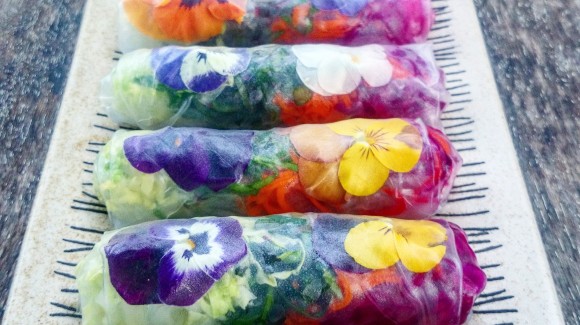 Rainbow rice paper rolls with red wombok kimchi
Average 3 of 5 stars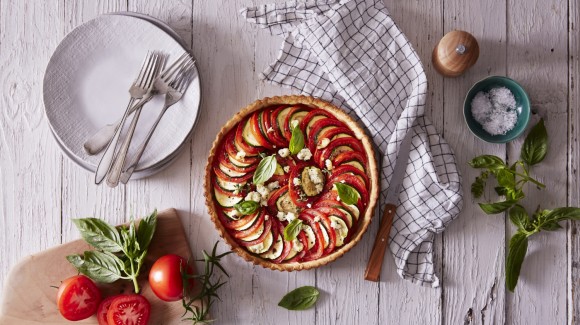 Fresh Tomato Tart
Average 3 of 5 stars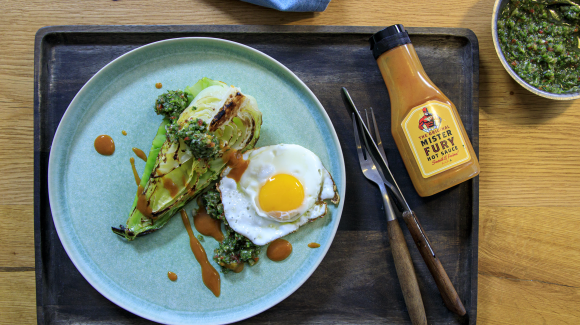 Roasted cabbage wedges with jalapeño salsa verde and fried egg
Average 3 of 5 stars