Chicory boats filled with smoked salmon, sweet pointed pepper cubes and crunchy asparagus. Let's start a party!
Preparation
Separate the chicory into individual leaves.
Cut the pointed peppers in small cubes.
In a skillet or a wok, heat the oil over high heat. Add the asparagus, salt, and pepper. Cook, stirring often, for 3 minutes. Leave aside.
Then, add the capsicum cubes and cook for 5 minutes, after 3 minutes, add the parsley
Leave it aside to cool down

Spoon a little of pepper/capsicum mixture into each chicory leaf, and place some salmon and asparagus on top

Bring to taste with salt and pepper and drizzle each boat with some lemon juice
Enjoy!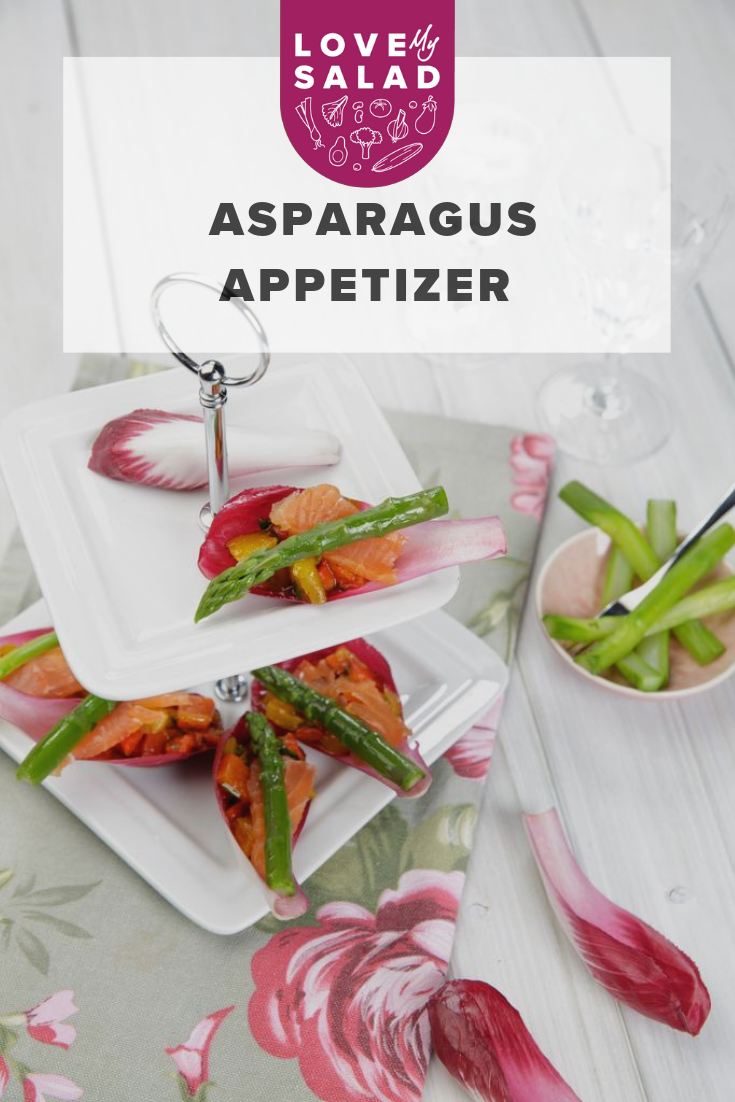 Related salads chosen by others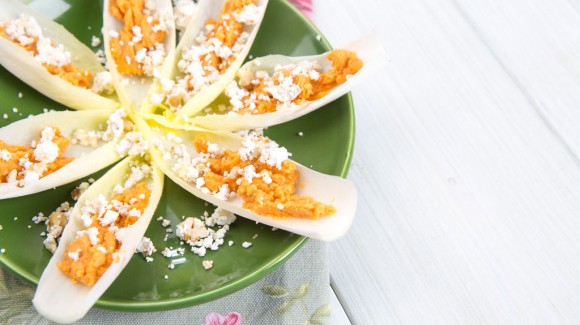 Witlof with hummus and goat's cheese
Average 3 of 5 stars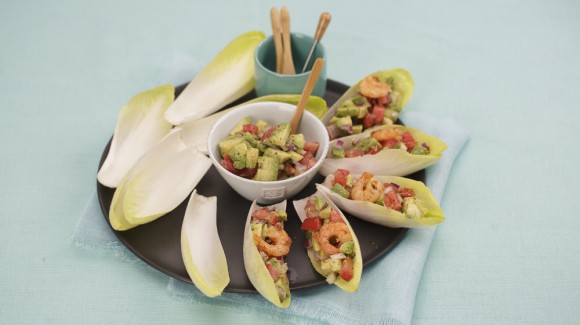 Witlof boats with grilled shrimps and salsa
Average 3 of 5 stars
Witlof with pear, blue cheese and walnuts
Average 3 of 5 stars