A classic tiramisu made from celeriac. By boiling the cooking liquid into a syrup, the cream of celeriac develops a deep flavour and silky texture.
Preparation
How to prepare the Tiramisu
Peel the celeriac and cut it into cubes of 2 x 2 centimetres.
Place the celeriac cubes in a saucepan and add water until just covered.
Cover the celeriac with a sheet of baking paper. Boil the celeriac gently.
Remove the celeriac cubes with a skimmer and allow to drain in a sieve. Reduce the remaining cooking liquid to a brown syrup. Reduce to a layer of about ½ centimetre. Blend the celeriac and syrup in a blender until smooth.
If necessary, sieve the mixture.
In the food processor with the whisk, or hand mixer: beat the egg whites with half the sugar until stiff peaks form. Beat the egg yolks with the remaining sugar until frothy.
In a food processor using the butterfly whisk, or hand mixer on a low setting: stir the mascarpone loose and mix it into the egg yolks. Gradually mix the celeriac into the mascarpone mixture. Do this carefully as the celeriac contains water which must be absorbed by the fat.
Finally, mix in the beaten egg whites.
Mix the liqueur with the coffee. Cover the bottom of an oven dish with half of the sponge fingers and brush them with the coffee mixture. Divide the orange segments over the sponge fingers and spread half of the mascarpone mixture over them.
Lay another layer of sponge fingers on top and spoon the rest of the mascarpone mixture on top. Smooth the top and leave the tiramisu to set in the fridge.
Optional: How to prepare the almond crunch

(you can use your favourity ready made cookies instead)
Preheat the oven to 150 degrees Celsius. Cover a baking tray with baking paper or baking mat and brush lightly with sunflower oil.
Put the egg white together with the icing sugar, slivered almonds and orange zest in a bowl and mix carefully with a spatula.
Place the mixture on the baking tray and press the mixture evenly and flat with a sheet of baking paper or baking mat.
Bake the almond crunch for 15 minutes or until golden brown. Check whether the crunch is well cooked. Break the crunch into pieces.
To serve
Sprinkle the crunch over the tiramisu.
Enjoy!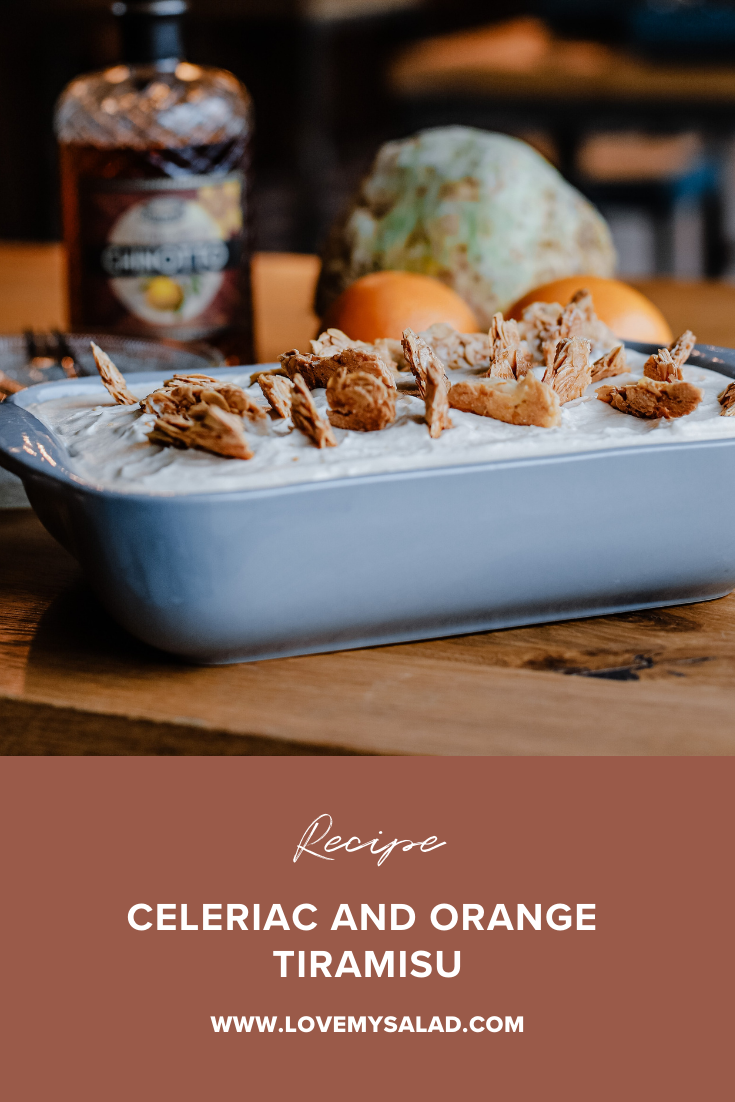 Related salads chosen by others
Kohlrabi 'au vin rouge'
Average 3 of 5 stars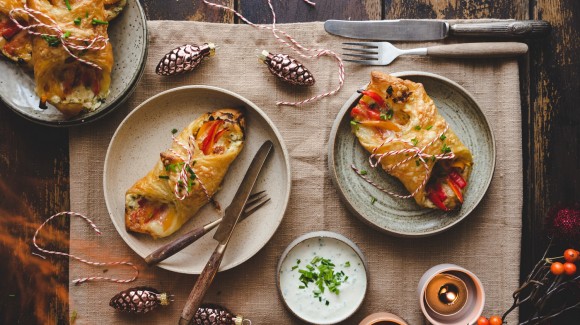 Puff pastry parcels with bell pepper, ham, cheese, and horseradish dip
Average 3 of 5 stars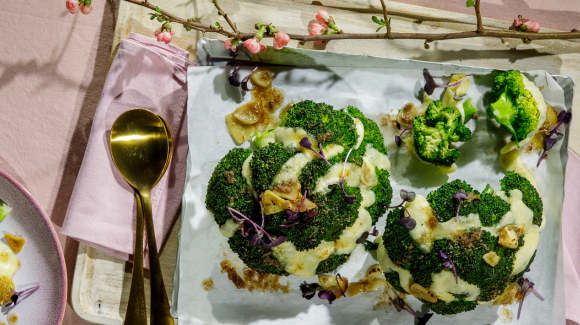 Broccoli hasselback with mozzarella and anchovy oil
Average 3 of 5 stars