This recipe is inspired by the beauty of tomatoes. This savoury tomato crumble is a lovely starter and contains a herb crumble, with marinated tomatoes and fresh mozzarella. By serving them in small glasses, you can see the nice contrast between the white mozzarella and the red tomatoes.
Preparation
Prepare the crumble by kneading butter, Parmesan and the flour with your fingertips; place in the fridge to rest.
Wash and halve the tomatoes, and season with four tablespoons of extra virgin olive oil, lime juice and salt and pepper. Mix in the basil and leave to marinate in the fridge for at least 30 minutes, stirring occasionally.
Separate the crumble on a baking sheet and bake at 190 °C for about 10 minutes, or until golden.
Cube the mozzarella and set aside.
Finely slice the chives and mix chives and marjoram into the crumble.
Start layering the ingredients into the glasses, first with tomatoes and then mozzarella. Repeat until you've used up the tomato mixture and cheese. Finish with the crumble.
Serve immediately with a drizzle of extra virgin olive oil.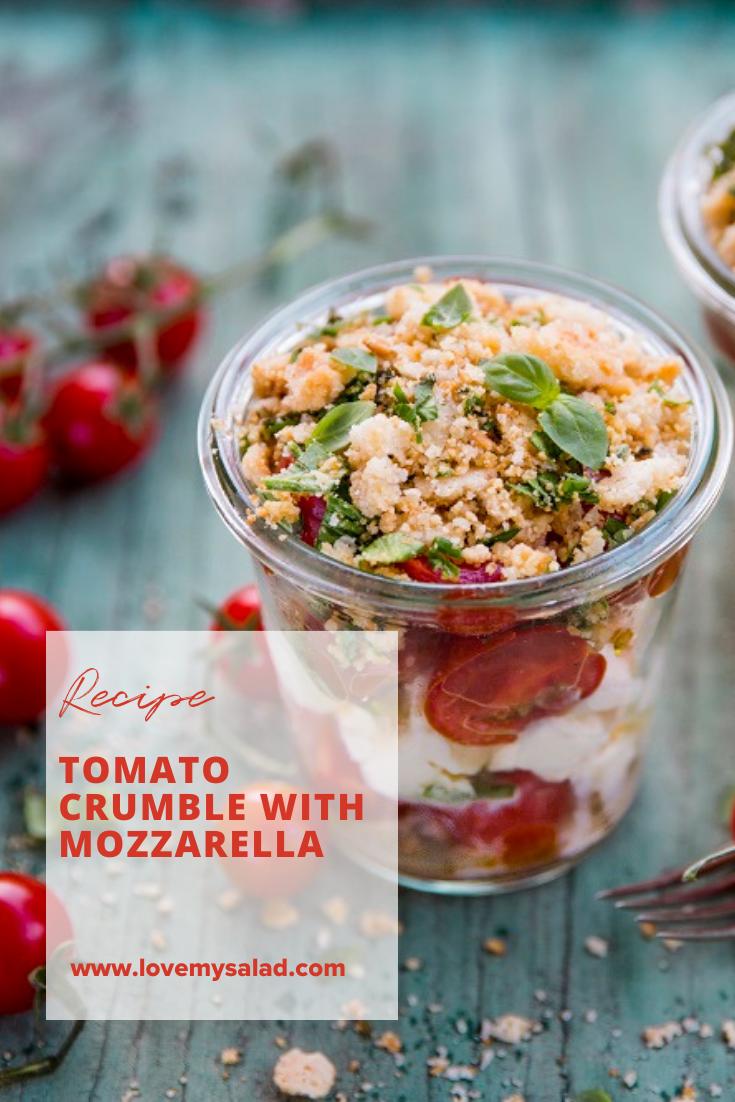 Related salads chosen by others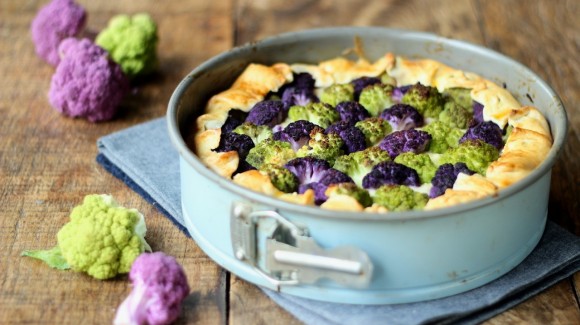 Two colour cauliflower pie
Average 3 of 5 stars
Celery and prawn salad
Average 3 of 5 stars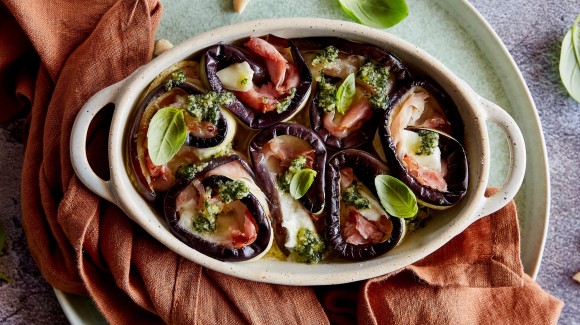 Aubergine rolls with prosciutto, mozzarella and almond pesto
Average 3 of 5 stars