Morocco has an Arabic-African food tradition where vegetables take an important place in the menu. Tomatoes, carrots, courgettes, peppers and onions are the best known vegetables in the country. They are present in all the local markets and many dishes are based on these vegetables. Please enjoy this classical Moroccan carrot salad.
Preparation
Toast the cumin and coriander seeds in a non-stick fr ying pan on a high heat for 30 seconds. Transfer to pestle and mortar and crush well.
Make a dressing from the wine vinegar, olive oil, cumin, coriander seeds, harissa, garlic and orange flower water. Be careful with the last ingredient, it can be very powerful.
Roast the pistachios until crunchy and leave them to cool.
Blanch the carrots in boiling salted water for 5 minutes, until tender on the outside but with a bite inside. Rinse with cold water, drain in a colander and leave them to dry for a few minutes. Add the dressing to the warm carrots and mix well. Leave to cool down to room temperature.
Just before serving sprinkle over the fresh coriander, mint and pistachios. A good companion dish for grilled chicken or lamb stew served with couscous!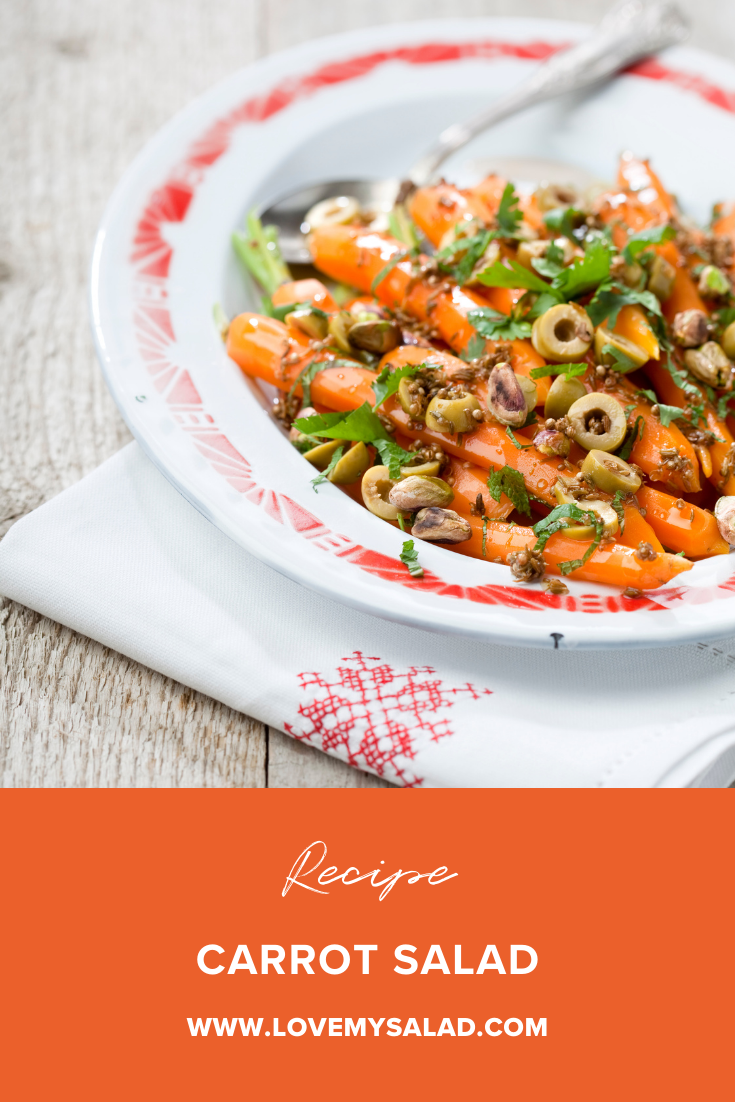 Tips from the author
This salad makes 4 serves to share.
'Couscous' is probably one of the most famous dishes in Morocco. It is pleasant to eat it in the company of a group of people. There are different kinds of couscous depending on the ingredients. Its basic ingredient is semolina, with added meat or chicken and vegetables (carrots, turnips, courgettes, white cabbage, tomatoes, onions) or sweetened onions, raisins and almonds.
Another very well-known Moroccan food is 'Harira', a soup made with small pieces of meat, wheat flour, chickpeas, lentils, tomatoes, onions and rice. This is a principal dish during the month of Ramadan.
Related salads chosen by others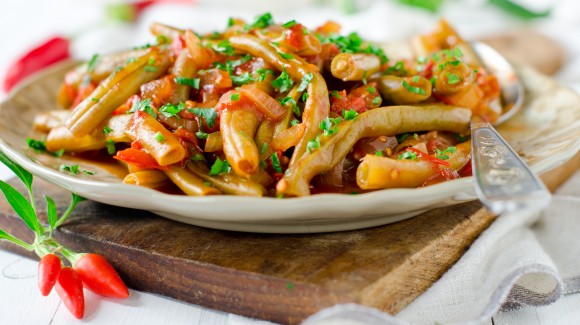 Lebanese green beans
Average 3 of 5 stars
Carrot and celery lentil salad with mint and coriander
Average 3 of 5 stars
Mexican quinoa salad
Average 3 of 5 stars