We love this butterhead lettuce salad with strawberries, kale, almonds and goat cheese. Mostly for its gorgeous colours and how it brightens up the table. It tastes pretty good too with a self-made fresh strawberry vinaigrette dressing and some nice balsamic glaze.
Preparation
Preheat a frying pan without adding any oil or butter and toast the almonds for approx. 3 min. until golden brown. Leave them to cool on a plate.
In the meantime, chop the shallot as finely as possible.
Remove the crowns from 3 strawberries and mash them finely in a bowl.
Add the shallot and olive oil. Season to taste with salt and pepper.
Halve the rest of the strawberries.
Arrange the lettuce leaves and the kale on a plate.
Add the strawberries and then drizzle on the dressing. Mix well and then crumble the goat's cheese over the top.
Apply the balsamic glaze in a zigzag pattern and garnish with the almonds.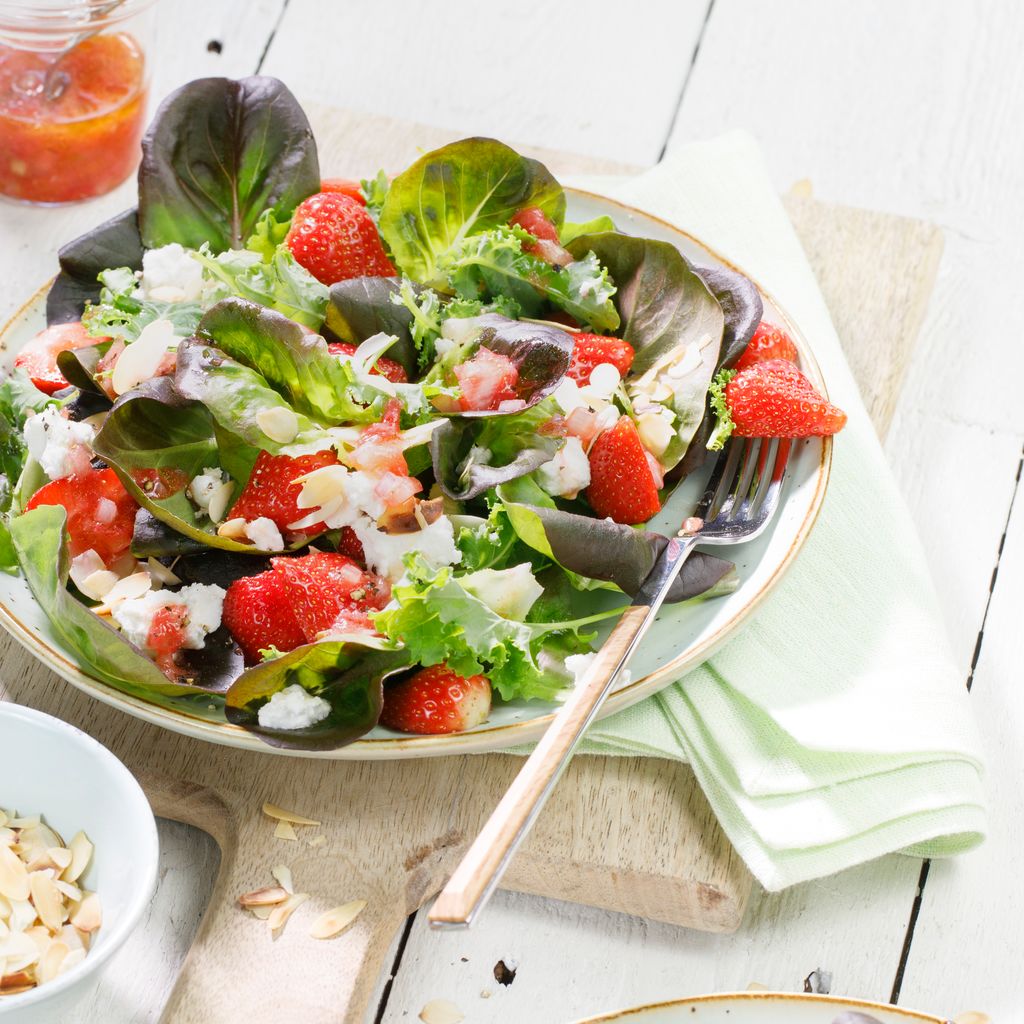 Related salads chosen by others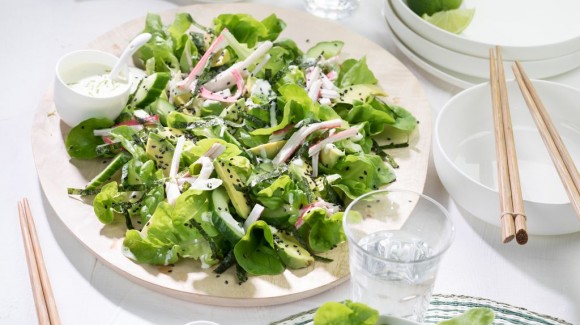 Japanese sushi salad
Average 3 of 5 stars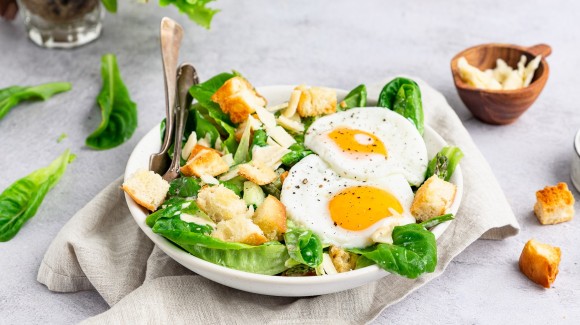 Caesar salad with a twist
Average 3 of 5 stars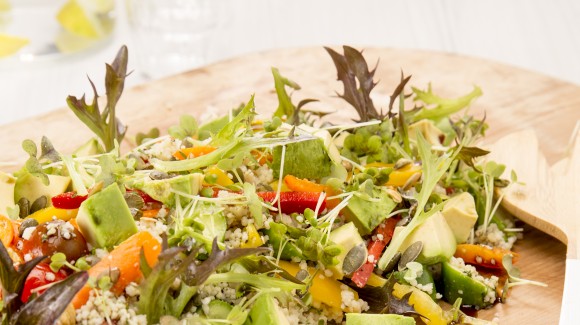 couscous salad with avocado and bell pepper
Average 3 of 5 stars