Salanova leaves stay fresh and crunchy even when combined with warm ingredients, making them perfect for a warm salad on a cold day – such as this comforting lentil salad with roasted pepper and goat cheese.
Preparation
1 Boil the lentils in water for 20 minutes or until just cooked. Drain, rinse with cold water and allow to cool to room temperature.
2 Meanwhile cut the bell peppers into long slices. Roughly chop the parsley and basil. Mix the oil with vinegar and mustard. Season to taste with salt and pepper.
Plenty of time? Roast the bell peppers yourself. Place 4 bell peppers on a baking tray lined with greaseproof paper in a preheated oven (190ºC/375ºF/gas 5) and roast them for 35 minutes. Put them in a plastic bag for 30 minutes or until cold enough to handle. Peel off the skin and remove the seeds. Cut them into long slices.
3 Remove the bottom of the lettuce head with one straight cut. If desired, cut the leaves into smaller pieces, then wash and dry them and toss them in a large bowl. Mix with the bell pepper, parsley, basil and shallot. Drizzle on the dressing and crumble the goat cheese over the salad.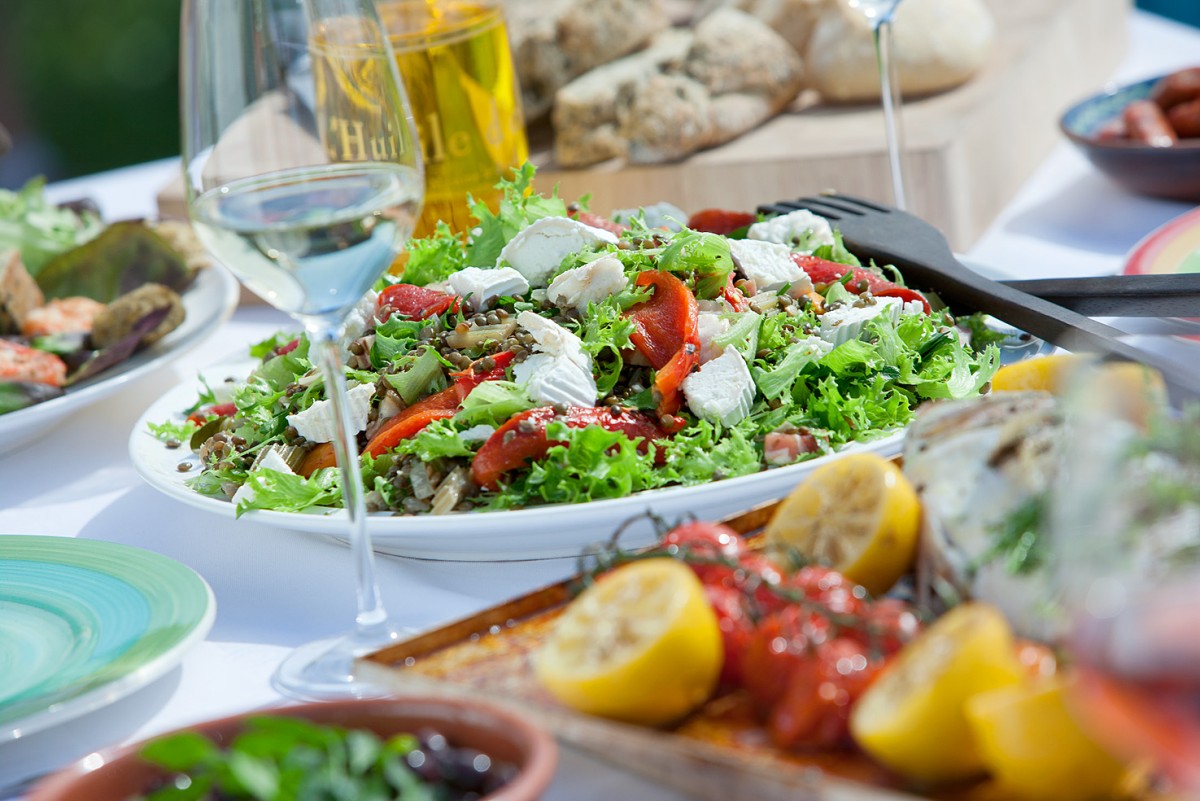 Tips from the author
Tip: Are you in the mood for a warm and comforting winter salad? Serve the salad with lukewarm lentils, roasted peppers from the oven and freshly grilled goat cheese. This is a sure-fire success because Salanova leaves stay nice and crisp, even when combined with warm ingredients!
Related salads chosen by others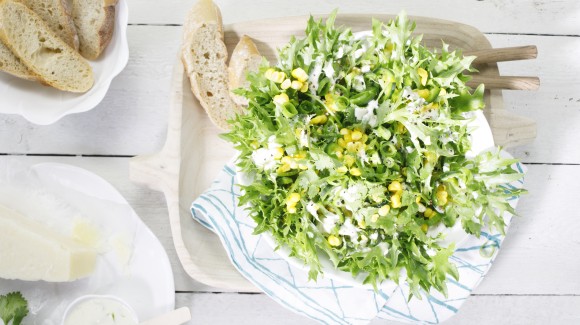 Crispy salad with sweetcorn, jalapeño and coriander
Average 3 of 5 stars
Roasted butternut pumpkin salad with butter lettuce, bacon and goat cheese
Average 3 of 5 stars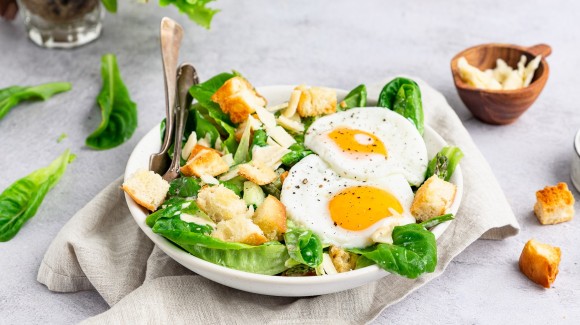 Caesar salad with a twist
Average 3 of 5 stars