I love the challenge of creating something out of just a few ingredients. This week I found myself with a box of broccoli from my garden that I had to use quickly, so I started to pick my brain and remember some ideas that I had seen before.
Playing around here and there and most importantly, adapting it to the taste of our home, we have prepared this quick and easy pseudo "bread" that we are having for breakfast these days. It is something a little different, and to me very tasty. And last but not least, a good option to get your veggies in with a fun and different breakfast.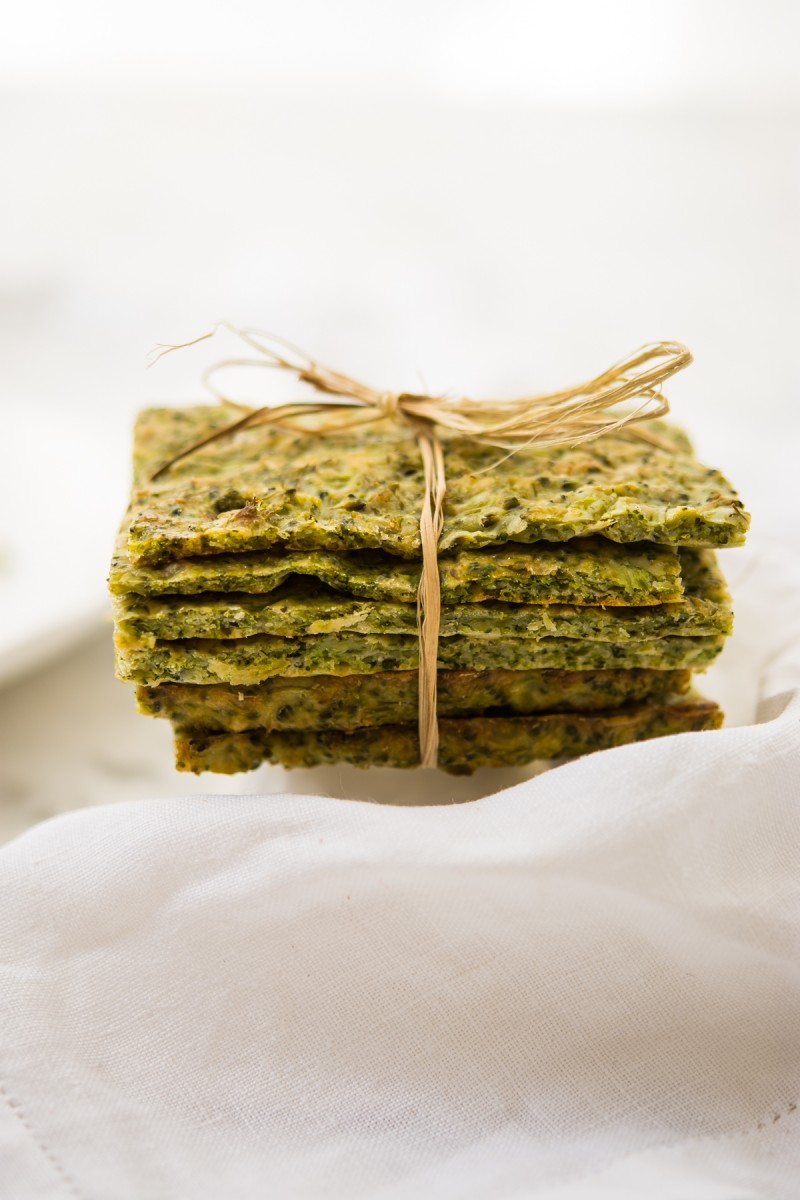 Preparation
P

reheat the oven to

200ºC

, leaving the tray that you are going to use inside the oven so it begins to heat as well.

Wash the broccoli and cut off the stem, leaving the little trees, which is the part that we are going to use. With the help of a processor we will make "broccoli couscous". If you don't have a food processor, you can do it using a cheese grater.

Add the flour, yeast, salt, and pepper to a large bowl and mix well, then add the remaining ingredients to the bowl, and mix until the dough is well combined.

Spread the mixture on a baking sheet lined with baking paper and bake for 35 minutes total at 200ºC. Cook it for about 25 minutes on one side, then flip over and cook for another 10 minutes.
Tips from the author
Translator's note: One of our favourite things about this recipe is its simplicity; really, most of the ingredients are pantry staples, and so many vegetables would work well in this recipe. Other cruciferous veggies such as cauliflower would work, or experiment with what you have in the fridge that needs to be used up, such as zucchini, carrot, beetroot (imagine the colour!), or even roasted/steamed pumpkin. Have fun with this one! Fantastic for a portable breakfast or quick work/school lunchbox snack.
Related salads chosen by others
Fresh fruit salad with yogurt, honey, oats and chia seeds
Average 3 of 5 stars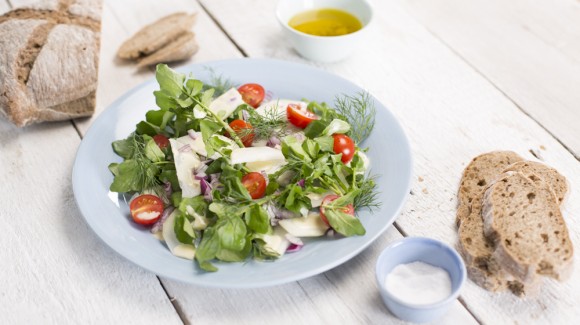 Kohlrabi salad with dill, tomato and watercress
Average 3 of 5 stars
Sweet potato breakfast bowl
Average 3 of 5 stars