Not only do we have a passion in growing the product - we love creating all sorts of dishes with it - try this recipe, simple and delicious! The kids love it.
Preparation
Preheat a chargrill or BBQ on high heat.
Preheat oven to 180 C.
Trim top and bottom off the eggplant, cut eggplant in half then cut each half into a further 8 wedges.
Brush pieces with olive oil and season with salt and pepper.
Grill wedges for 1 minute each side, transfer to baking tray, cover with aluminium foil and place into the oven for 20 minutes or until softened but not too soft, you can also cover the bbq with a lid instead of using the oven.
Medium heat on frypan combine chilli, oil and garlic and cook for 2 minutes.
At this point add lemon juice and a little more olive oil along with the chopped herbs.
Arrange wedges on a platter and spoon over the dressing.
Tips from the author
This salad is kindly shared by Dave from S & D Produce, Queensland Australia.
Makes 2 serves.
Related salads chosen by others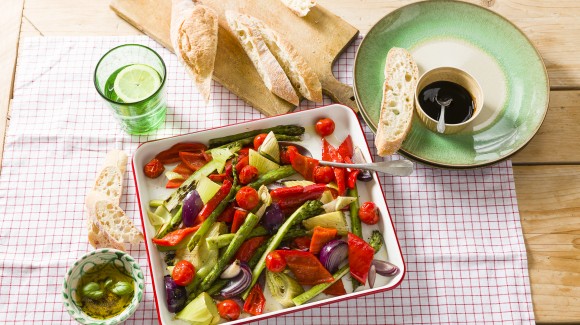 Rainbow roasted vegetables
Average 3 of 5 stars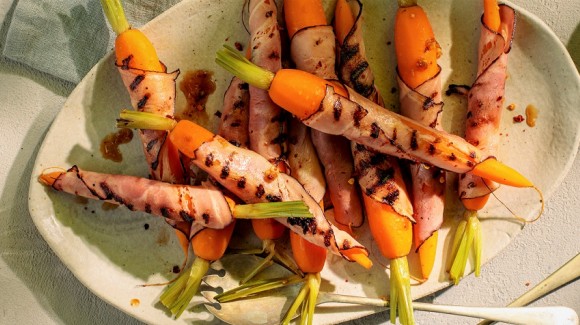 Grilled carrots with bacon
Average 3 of 5 stars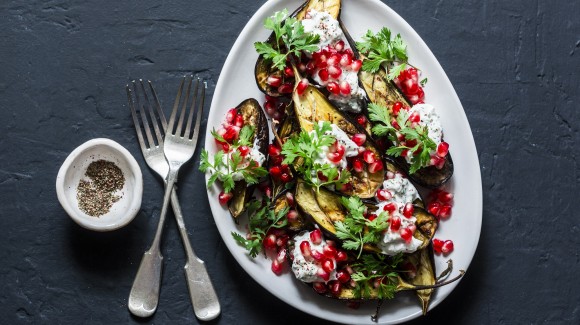 Grilled aubergine with pomegranate, mint and tahini lemon dressing
Average 3 of 5 stars