A classic French vinaigrette is a versatile dressing made from olive oil, vinegar & Dijon mustard. The secret of a perfect vinaigrette are the right ingredients: Good quality olive oil; an original Dijon mustard and finely chopped shallots.
Preparation
Mix the vinegar, salt and chopped shallot. Let the shallots sit and "pickle" for a few minutes.
Whisk together the shallots, mustard, and pepper then slowly add the oil while continualy whisking until emulsified.
Drizzle the vinaigrette into the salad, normally just before serving, and gently toss the leaves until they are lightly coated.
Related salads chosen by others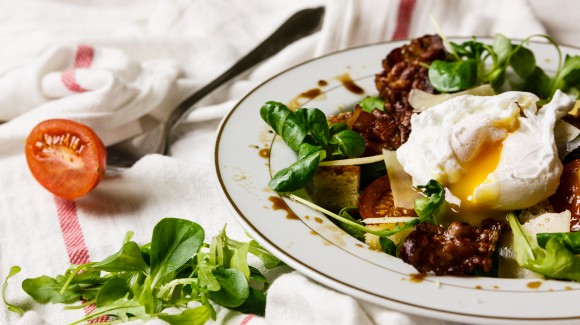 Lyonnaise salad (warm bacon and egg salad)
Average 3 of 5 stars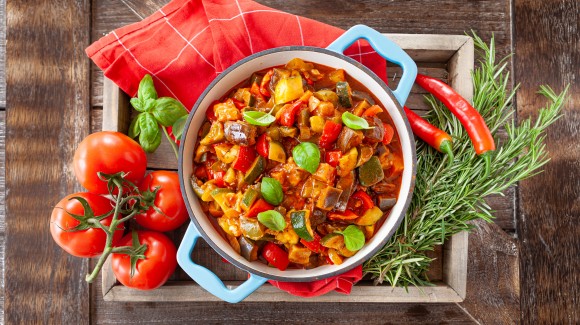 French inspired Ratatouille
Average 3 of 5 stars
Marie's warm goat cheese salad
Average 3 of 5 stars