Tzatziki features in many Middle Eastern dishes. I remember many summer days after returning home from riding my bike all day with friends, to find my mum mixing up a tzatziki snack with raw vegetable dippers including cucumbers, carrots, capsicum and celery all sliced into batons. The taste was refreshing and I would snack away while telling mum about the day's adventures.
This tzatziki cucumber yoghurt salad could be served on its own or as a side dish.
Preparation
1. In a mixing bowl add a teaspoon of warm water and combine with the saffron.
2. Peel the cucumber, finely dice it and remove any seeds (if present).
3. In the mixing bowl, add 1 cup of Greek yoghurt and the minced garlic. Squeeze ¼ lemon juice and combine all ingredients including the diced cucumber and saffron
4. Season with salt, taste and adjust seasoning as needed.
5. Place into a serving bowl and garnish with chopped mint
Salad
For a quick and complementary salad, chop 2 tomatoes, 1 clove of minced garlic, add a splash of cider vinegar and olive oil. Combine then season with salt and cumin.
Often this salad would be plated and topped with BBQ meat or kofta and the tzatziki yoghurt drizzled over the top.
Tips from the author
Serve alongside roasted vegetables and your favourite main meal. We would often eat it alongside seafood dishes, in salads or in wraps.
To spice up the dish, add 1-2 drops of tobasco sauce
Mint can be replaced with dill, parsley, oregano or similar herbs, subject to preference.
Another way to eat the salad and Tzatziki yoghurt is to place in a lettuce taco
This dish is best served chilled and can keep in the fridge for up to 3 days, if it lasts that long. In our household, it was usually all eaten the same day.
9 ways to be cool as a cucumber
Related salads chosen by others
Balsamic lamb salad pumpkin baby spinach and pine nuts
Average 3 of 5 stars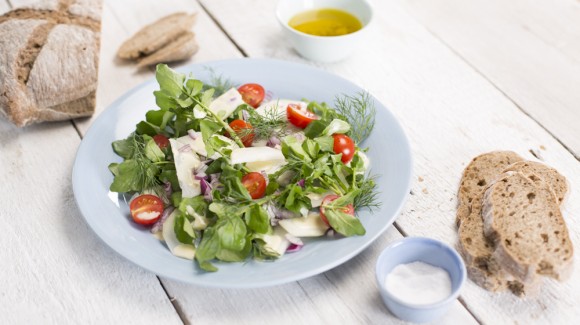 Kohlrabi salad with dill, tomato and watercress
Average 3 of 5 stars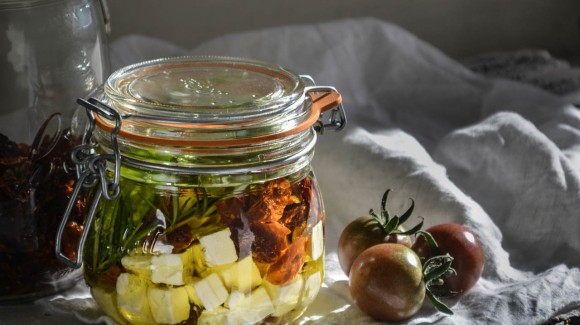 Marinated feta with sun-dried tomatoes, olive oil, garlic, and fresh herbs
Average 3 of 5 stars