This salad snack is inspired by the Mediterranean cuisine, where gem lettuce, anchovies and garlic are a common way of eating a salad. A simple dish but very delicious!
Preparation
Preheat the oven to 180 degrees.
Roast the sweet pointet peppers in 15-20 minutes. Let cool and remove the skin and seeds of the peppers and cut into rings or small pieces.
Heat the olive oil in a pan and add the anchovy fillet on a low heat. Stir until the anchovies are 'melted'. Then add the garlic, fry briefly for a few minutes.
Serve the gem hearts and place the pieces of grilled red pepper.
Sprinkle the baby gem hearts with the anchovy dressing.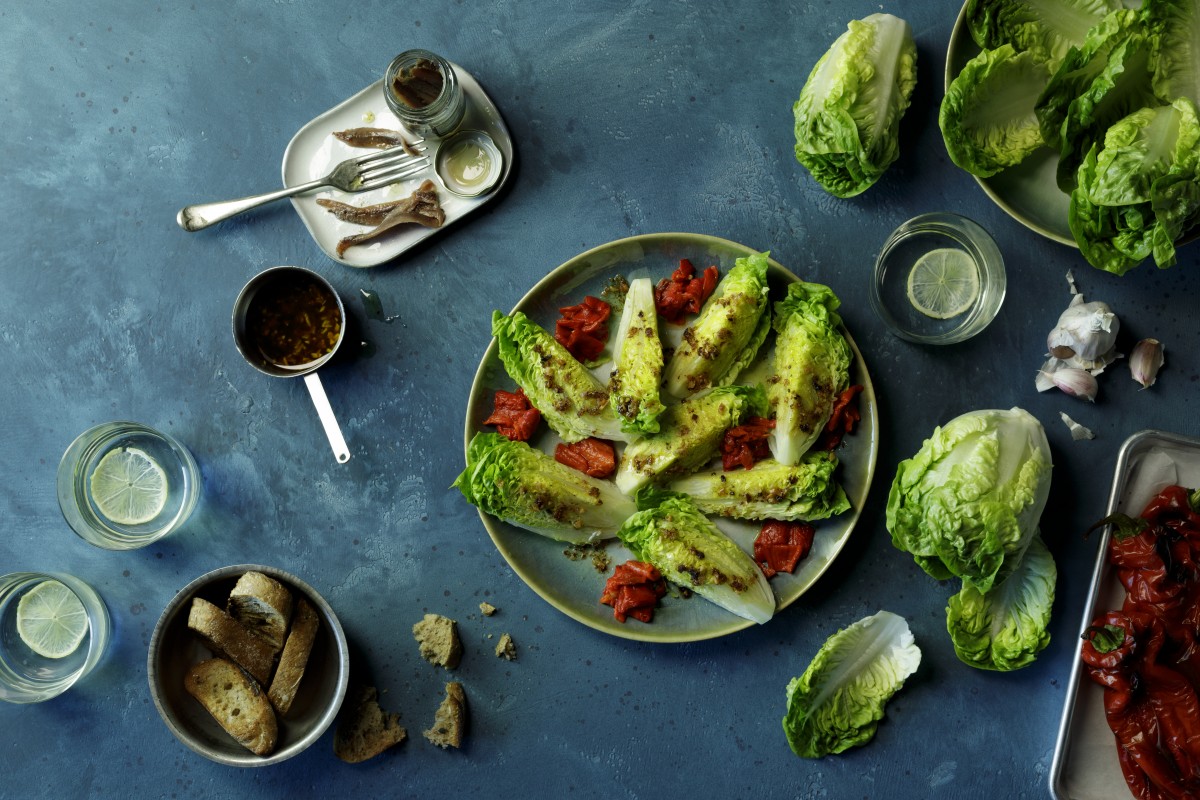 Related salads chosen by others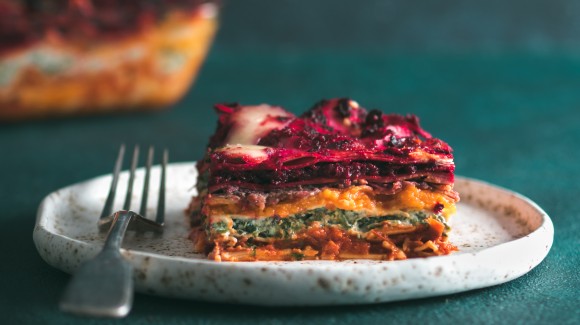 Vegetable packed rainbow lasagne
Average 3 of 5 stars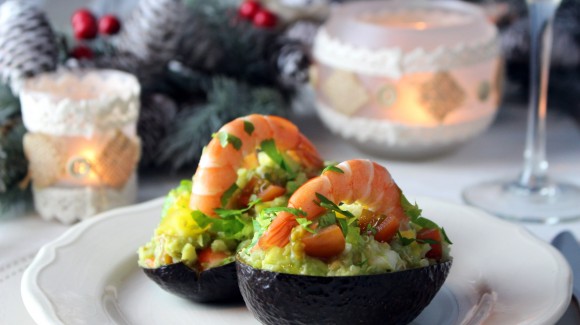 Avocados stuffed with quinoa and cherry tomato
Average 3 of 5 stars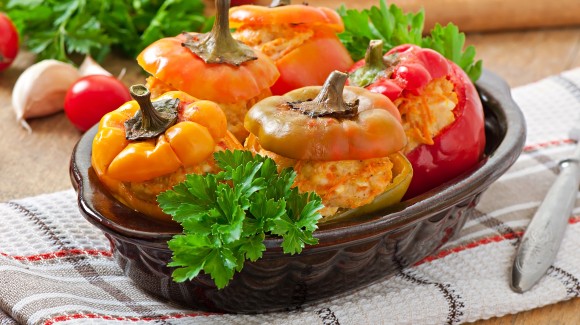 Egyptian inspired baked stuffed Peppers ('Fil Fil Mahshi')
Average 3 of 5 stars