Preparation
Cut the avocado in half, remove the seed, peel the skin from the flesh and cut the flesh into small pieces.
Rinse the chickpeas in water.
Put the avocado, chickpeas, peeled garlic and lime juice in a blender. Season with salt and pepper, add 2 tablespoons of oil, 1 tablespoon of water and blend until smooth.
Wash the tomatoes and cut into halves.
Serve the hummus in a small bowl, add seasoned tomatoes, a drizzle of olive oil, ground pepper and serve with chopped parsley.
Related salads chosen by others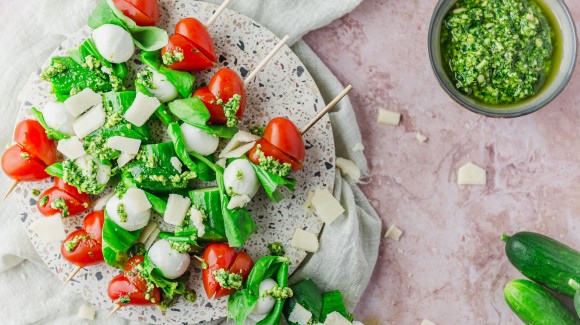 Caprese hearts with baby cucumbers and pesto
Average 4 of 5 stars
Cucumber and smoked salmon 'biscuits'
Average 3 of 5 stars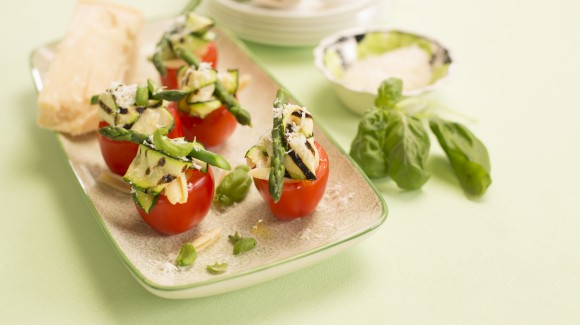 Stuffed tomatoes with pasta, green asparagus and Parmesan cheese
Average 3 of 5 stars