Make a statement with your signature salad
Have you ever wondered why your Grandma's homemade apple pie tastes so good? And no matter how many times you try, you can never make it as good. The truth is, it's because she's been perfecting her recipe for years. A lifetime of perfection.
That's the strength in a signature dish, a recipe that has been re-created so many times it could almost be made in your sleep.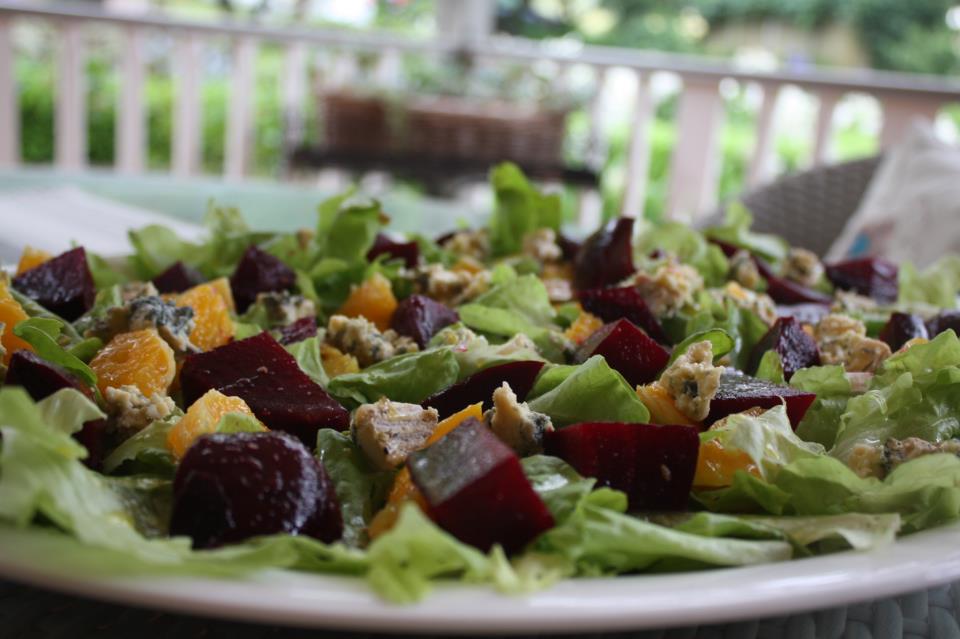 Now what about the concept of a signature salad? It certainly comes in handy when you're called on to "bring the salad" to a social gathering. Having a well-known salad up your sleeve means there's no stress about what to make and you know it's sure to please. Don't have a signature salad? There's no better time start your own tradition and create one today. Here are some ideas to bring out the salad within you.
Something old, something new…
We all know the saying 'something old, something new, something borrowed something blue.'
I like to use this as a compass for creating a signature dish. Mix familiar flavours with new and exciting tastes, borrow ideas from your favourite chefs or salad heroes (could be your Grandmother, of course) and throw in a final touch to complete the salad. How you interpret this saying is up to you.
Spin the classics
If creating a new salad from scratch isn't your style, put a signature spin on classic salads like a niçoise, Caesar or a caprese salad to make it your own. Simply alternate one or two ingredients, or add some of your favourite flavours to the classics.
Practice and refine
The trick is to have fun. Mess around in the kitchen and experiment to your heart's content. It may not taste as great as you expect on the first attempt, but your salad can't reach signature status without refining the recipe until it's ends up just right. And it never stops evolving.
Speaking of signature salads, I thought I'd share the recipe for my TLC salad: a no-fuss, classic combination of tomatoes, lettuce and cucumber, and sliced onion with crumbled feta, or sometimes with blue cheese, thrown in for good measure. With all the hype surrounding super foods and miracle ingredients, we often forget how simple and fresh salads can be. That's why my recipe stays true to the classic formula - sometimes a bit of TLC is all you need. Happy salading!
For more signature salad inspriation check out Jim's Radish Salad!