One of my favourite salads. It is so simple yet so good. For my version of this classic salad I use the smaller tasty cocktail tomatoes, fresh basil and baby bocconcini. This salad brings back memories of a visit to the the south of Spain and being served a tomato tapa in a bar - and it was just tomato, olive oil and salt. Absolute magic.
Preparation
Turn on the music and pour yourself a glass of good red wine.
Quarter the cocktail tomatoes and place in a bowl. Coat with a good lugg of olive oil and leave to sit for a few minutes
Place the tomato pieces and bocconcini on a flat salad plate. Drizzle some olive oil, rip or tear some fresh basil leaves over the top and finish with a touch of ground sea salt.
Variation: The bocconcini (cheese) is optional - tomato and basil alone is sensational.
Tips from the author
For the best flavour, serve tomatoes at room temperature (avoid storing them in the fridge).
Related salads chosen by others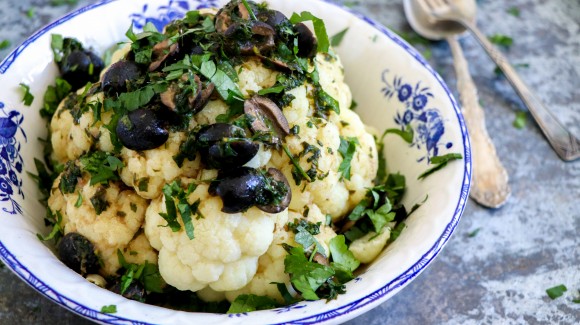 Sardinian cauliflower with anchovies and black olives
Average 3 of 5 stars
Seafood paella with tomatoes and vegetables
Average 3 of 5 stars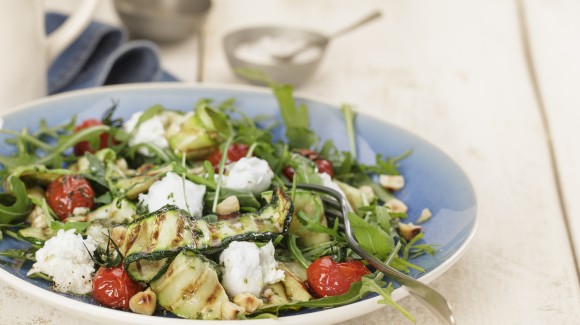 Grilled zucchini ribbon salad
Average 3 of 5 stars