Are you looking for a mouth-watering vegetarian pasta? Then this vegetarian pasta recipe is just the thing for you. The sauce is made from fresh tomatoes and aubergine and is given a deliciously creamy character due to the velvety ricotta. Top it off with toasted pine nuts and fresh basil leaves. I'm betting you won't miss the meat in this recipe!
Preparation
Preheat the oven to 185 degrees. Line a baking tray with greaseproof paper.
Mix the aubergine, cherry tomatoes, garlic, 3 tablespoons olive oil, salt, pepper, chili flakes, and oregano in a large bowl. Spread the mixture over the baking tray.
Roast in the oven for about 35 minutes until everything is soft and the aubergine is golden brown.
In the meantime, bring a large pan of salted water to the boil. Cook the pasta al dente/boil for 7 minutes. Drain the pasta but reserve about 250 ml of the cooking water.
Put the roasted aubergine and tomatoes in a food processor or blender. Add 3 tablespoons olive oil to bind the sauce. Blend until a silky cream has formed.
Return the pasta to the pan, pour over the sauce and a splash of the cooking water.
Stir the sauce through the pasta and heat on a medium heat for 2 minutes. If necessary, add some more cooking water to loosen the sauce.
Serve the pasta in a deep dish. Garnish with the basil, pine nuts, ricotta, and Parmesan cheese.
Pin the image below to save this recipe to one of your Pinterest boards: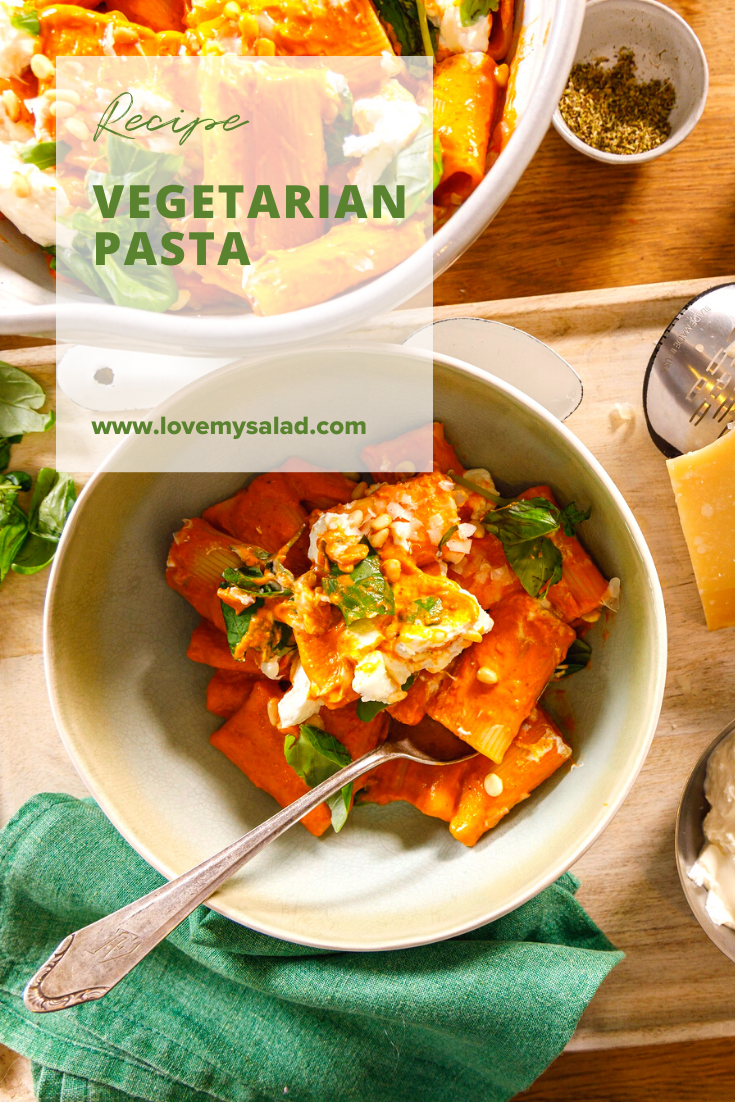 Related salads chosen by others
Grilled eggplant with mozzarella and pistachios
Average 3 of 5 stars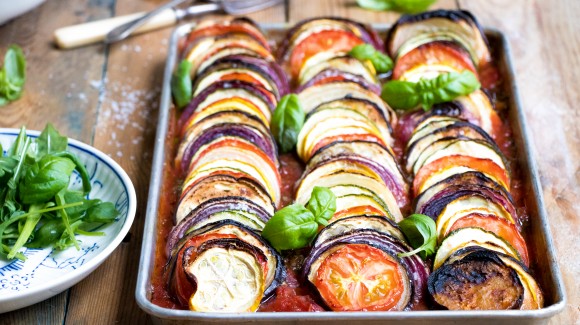 Classic ratatouille
Average 3 of 5 stars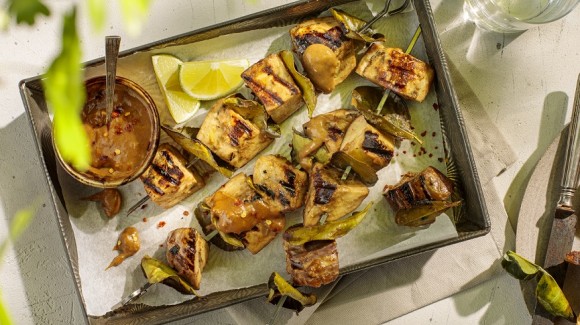 Aubergine satay
Average 3 of 5 stars