The base of these mini pizzas is not made from dough, but from aubergine – so lots of delicious vegetables on your plate, in other words! Grill slices of aubergine and then top them with mozzarella and cherry tomatoes. A fresh basil leaf finishes things off nicely. These mini aubergine pizzas are so easy to make, and tasty too!
Preparation
Cut the aubergines into 1cm slices.
Pre-heat the oven to 180°C.
Place the aubergine slices on a baking sheet.
Mix the finely chopped garlic into the olive oil with some salt and pepper and spread the mixture onto the aubergine slices. Bake them in the oven for about 20 minutes until golden.
Place the mozzarella and cherry tomatoes on the aubergine slices and return them to the oven for another 5-8 minutes, until the mozzarella melts.
Before serving, sprinkle with salt and pepper and garnish with a few fresh basil leaves to add both flavour and colour.
Pin the image below to save this recipe to one of your Pinterest boards:
Tips from the author
These aubergine pizza's taste great with some oregano, thyme or rosemary sprinkled on top for an Italian touch.
Related salads chosen by others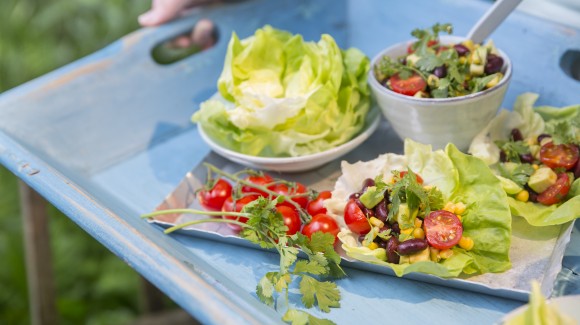 Lettuce tacos
Average 3 of 5 stars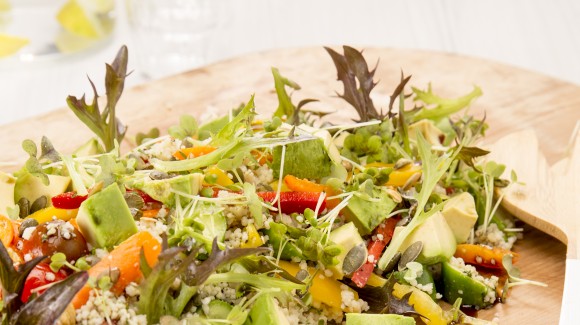 couscous salad with avocado and bell pepper
Average 3 of 5 stars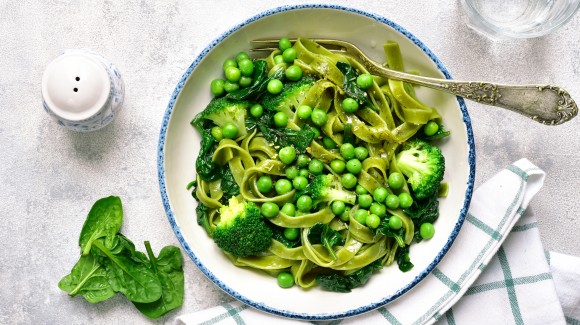 Spring veggie pasta primavera
Average 3 of 5 stars